First Citizens to buy most SVB loans; FDIC sees $20 billion hit to insurance fund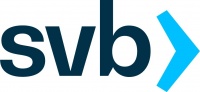 By Geoffrey Smith
Investing.com -- First Citizens Bank (NASDAQ: FCNCA) is to buy most of the loan book of the collapsed Silicon Valley Bank, the Federal Deposit Insurance Corporation said on Monday, under a deal that will see a substantial hit to the U.S. Deposit Insurance Fund.
The FDIC said that Raleigh, North Carolina-based First Citizens will assume ownership of some $72 billion of assets held by the Silicon Valley Bridge Bank at a discount of $16.5B. It will also assume control of all of SVB's remaining $119B in deposits,
"Approximately $90 billion in securities and other assets will remain in the receivership for disposition by the FDIC," the FDIC said.
The deal should ensure that SVB's commercial clients will enjoy the immediate restoration of full banking services, ending a two-week period of limbo after regulators took over SVB to stop it from collapsing.
It will propel First Citizens further up the ranks of the U.S. banking sector, increasing its total asset base by two-thirds and immediately giving it meaningful exposure to the technology sector, although it isn't clear how many of SVB's clients will seek a new bank after the events of the last month.
The deal includes a loss-sharing agreement with First Citizens, a tool commonly used by the FDIC to maximize the recovery value of troubled assets by keeping them in the private sector.
In addition, the FDIC received equity appreciation rights in First Citizens BancShares Inc (NASDAQ: FCNCA) common stock with a potential value of up to $500 million. This will allow the FDIC to potentially recoup some of the losses it incurs as it winds down what remains of SVB's asset base.
Even so, the FDIC will keep around $90B in securities and other assets of SVB on its balance sheet. It said it expects the Deposit Insurance Fund to absorb losses of some $20B as it winds down those assets.
"The exact cost will be determined when the FDIC terminates the receivership," the FDIC said.
The move is the latest in a string of actions by federal authorities to put a safety net under the U.S. banking system, which has been hit by widespread deposit flight over the last month.
First Citizens said the deal will "add significant scale, geographic diversity" and "compelling digital capabilities" to its portfolio.
"We are committed to building on and preserving the strong relationships that legacy SVB's Global Fund Banking business has with private equity and venture capital firms," chairman and CEO Frank Holding said in a statement.
He said the deal will accelerate the bank's expansion in California and introduce wealth management capabilities in the north-east.
"SVB's Private Wealth business is a natural fit for our high-touch and sophisticated level of high-net-worth customer service and approach," Holding said.
Hot M&A
,
Investing
,
Mergers and Acquisitions
Related Entities
FDIC
Sign up for StreetInsider Free!
Receive full access to all new and archived articles, unlimited portfolio tracking, e-mail alerts, custom newswires and RSS feeds - and more!