Fed Chairman Shrinks as Balance Sheet Grows
With Janet Yellen's confirmation as new Fed Chairman in the news, below is an
awesome picture
of the physical heights of the last four Fed Chairmen - Paul Volcker, Alan Greenspan, Ben Bernanke and Yellen.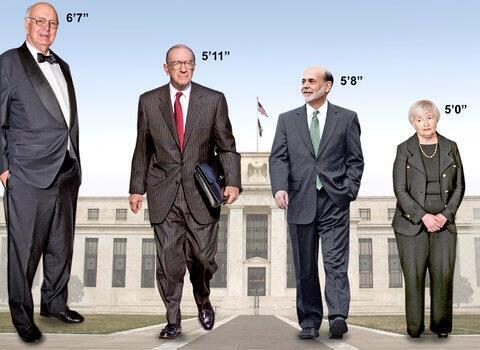 The graphic was originally provided by the New York Times's Economix blog, but today it is getting passed around on Twitter via
@VolSlinger
In the Times blog post about the topic on Nov. 11, they highlighted the downward trend in the fed fund rate.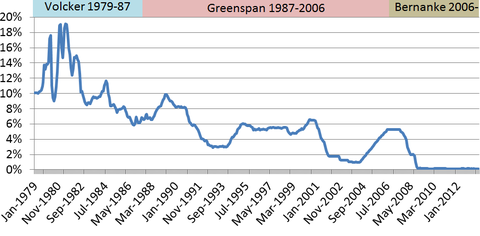 Looking at it in an inverse way, however, shows as the Fed Chairman's height falls the balance sheet balloons. The eight inches between Mr. Benanke and Ms. Yellen could mean a lot more growth!