Twitter (TWTR) Tops Q4 EPS by 5c, Reports 330M MAU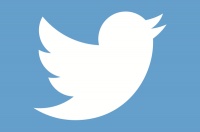 Twitter (NYSE: TWTR) reported Q4 EPS of $0.19, $0.05 better than the analyst estimate of $0.14. Revenue for the quarter came in at $731.6 million versus the consensus estimate of $686.06 million.
Average monthly active usage (MAU) was 330 million for Q4, an increase of 4% year-over-year and flat compared to the previous quarter.
Daily active usage (DAU*) grew 12% year-over-year, marking our fifth consecutive quarter of double-digit year-over-year growth.
Q4 was a strong finish to the year with total revenue increasing 2% year-over-year, and owned-and-operated (O&O) advertising revenue increasing 7% year-over-year, reflecting better-than-expected growth across all major products and geographies.
We achieved GAAP profitability for the first time and delivered our highest ever GAAP net income, adjusted EBITDA, and adjusted EBITDA margins in Q4. GAAP net income in Q4 reached $91 million with adjusted EBITDA of $308 million. GAAP net margins in Q4 reached 12% and adjusted EBITDA margins reached 42%, achieving our long-term target range of 40-45% for the first time.
We launched new features to help people discover and talk about what's happening on Twitter, including making it easier to thread Tweets and expanding the character limit to 280 characters for more people around the world.
Outlook
For Q1, we expect:
Adjusted EBITDA to be between $185 million and $205 million
Adjusted EBITDA margin to be between 33% and 34%
Stock-based compensation expense to be in the range of $100 million to $110 million
For FY 2018, we expect:
Stock-based compensation expense to be in the range of $350 million to $450 million
Capital expenditures to be between $375 million and $450 million
For earnings history and earnings-related data on Twitter (TWTR) click here.