RH (RH) Tops Q2 EPS by $1.49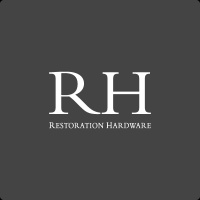 ---
News and research before you hear about it on CNBC and others. Claim your 1-week free trial to StreetInsider Premium here.
---
(Updated - September 9, 2020 4:20 PM EDT)
RH (NYSE: RH) reported Q2 GAAP EPS of $3.71, or $4.90 on an adjusted basis, versus the analyst estimate of $3.41. Revenue for the quarter came in at $709.28 million versus the consensus estimate of $707.14 million.
From CEO:
TO OUR PEOPLE, PARTNERS, AND SHAREHOLDERS,
Do not follow where the path may lead, go instead where there is no path, and leave a trail.
- Ralph Waldo Emerson
We, the people of Team RH, embrace Emerson's view in the quote above. We've spent decades defying conventional wisdom and refusing to become victims of other people's thinking. Instead we have chosen to go where there is no path, building a brand and business model that has created incomparable strategic separation, leaving a trail that will be difficult, if not impossible for others to follow.
20% IN 2020 - THE EMERGENCE OF RH AS A LUXURY BRAND GENERATING LUXURY MARGINS
The emergence of RH as a luxury brand generating luxury margins has arrived years sooner than expected and we now believe we will reach 20% adjusted operating margin in fiscal 2020 with mid single digit revenue growth. If revenues grow at a higher rate in the second half, we would expect adjusted operating margins to expand beyond 20%, and now see a long term path to 25% adjusted operating margins.
Our investments to elevate the RH brand led to product margins increasing 490 basis points in the second quarter, driving adjusted gross margin expansion of 550 basis points to 47.5% versus 42.0% last year. Adjusted SG&A decreased 140 basis points as a result of lower advertising and compensation costs, partially offset by an approximate 40 basis point drag from incremental COVID related expenses.
We achieved record adjusted operating margin of 21.8% in the second quarter, 690 basis points higher than last year's previous record of 14.9% despite essentially flat revenues.
1
SECOND QUARTER 2020 FINANCIAL RESULTS AND SHAREHOLDER LETTER
RH CORE DEMAND CONTINUES TO BUILD MONTH OVER MONTH REACHING +47% IN AUGUST
While we are not providing detailed financial guidance given the uncertainties in the overall market, our business trends have continued to build month over month with RH Core demand +7% in May, +32% in June, +34% in July, and +47% in August versus the same months a year ago. Our September to date numbers are showing continued strength, +44% in the first 10 days of the fiscal month.
Total Company demand, which increased 16% in the second quarter, was negatively impacted by a 23% reduction in open store days for Galleries due to the pandemic, restrictions limiting capacity in our restaurants, lower demand in our Contract division due to a pullback in capital spending in the hospitality industry, and our previously discussed 4 point drag to Company revenues from lower sales in our Outlet division.
Inclusive of the above negative impacts year over year, total Company demand accelerated from -1% in May, to +23% in June, +26% in July, and +38% in August. Our September to date trend is +37%.
Due to disruptions across our global supply chain as a result of the virus, total Company revenue growth lagged demand by approximately 16 points in the second quarter with the gap between the two widening as demand accelerated beyond our expectations. We expect revenues to lag demand by 5 to 10 points in the third quarter and begin to normalize in the fourth quarter as manufacturing and inventory receipts catch up to demand. Notably, we have not seen an increase in our cancel rate as a percentage of sales, signaling that we should convert a very high percentage of the demand to revenues over the next three quarters.
While others have reported operating results driven by the temporal effects of COVID, our record margins and profitability are systemic. We are benefiting from the COVID-driven shift of spending in favor of the home, but this has coincided with a systemic shift and leapfrog of our operating model to a level unseen before in our industry.
Our efforts to elevate product design and quality, develop a global network of designers and manufacturers that can produce furniture of this quality in quantity, architect a supply chain that is exponentially more efficient than any in our industry, create a seamlessly integrated multi-channel platform, build the largest residential interior design firm in North America, move from a promotional to a membership model, and conceptualize architecturally inspiring physical spaces with integrated hospitality that are among the most productive and profitable specialty stores in the world, have all contributed toward creating a brand and business model with no peer, and one that cannot be replicated online.
This systemic shift will result in significant improvements in cash flow, return on invested capital, as well as lower capital requirements and rent due to an improved credit profile, which in turn should enable us to obtain lower cap rates and higher exit rates when we sell properties.
OUTLOOK FOR THE REMAINDER OF 2020 AND FISCAL 2021
As it relates to our thoughts regarding current trends and our outlook for the second half of 2020 and into next year, we believe it's safe to assume that some level of elevated spending on the home will remain through 2021, and possibly beyond. The booming real estate activity in second home markets, an accelerated shift of families moving to larger suburban homes, and the uptick in homebuilding should drive increased spending in our market for an extended period of time as the cycle for purchasing and furnishing a home is anything but quick. We also tend to believe that the longer we remain in this new, forced reconsideration of how and where we spend our time, consumers will develop new priorities and habits that could favor home focused businesses indefinitely.
Regarding what that means from an investment point of view, we will continue to pursue our long term strategy that we've articulated and is summarized later in this letter. With strong demand trends and limited supply, we have chosen not to mail our Fall Sourcebooks, and have redirected our resources to focus on the continued elevation and expansion of our product offer, our entry into Europe, and the development of the World of RH, our digital portal, presenting our products, places, services, and spaces.
Additionally, we plan to open our first RH Guesthouse in New York in late Spring, virus restrictions permitting.
2
SECOND QUARTER 2020 FINANCIAL RESULTS AND SHAREHOLDER LETTER
A question we've been asked of late, is do we still feel confident about our Gallery transformation strategy considering the accelerated shift to online shopping, and do we have plans to close stores like other retailers in an attempt to boost profitability?
I believe you have to put the current channel shift into perspective. If the opposite had happened, and there was an online threat that forced websites to close for several months shifting spending to physical stores, would we be asking if anyone planned to permanently shut down their websites? I believe the answer would be no, and that will most likely be the answer for highly productive retail brands as it relates to closing stores. For struggling brands, closing stores is always the answer in the quest to survive, but it has never been a strategy to thrive. I cannot name one retail brand that shrunk to greatness. I can however provide you lists of retailers who continued to close stores until they ended up in bankruptcy court with a strategy to close even more stores until they reached the point where there were no more to close. In our industry, even digital native brands, the one's who have made it, have all done so by opening retail stores. Retailers who claim they make more money online than they do in their retail stores are most likely not allocating their costs by channel correctly, and to the ones who believe that their website traffic would not be negatively impacted if they closed their stores, well good luck with that strategy.
We, on the other hand, have highly productive physical stores, among the most profitable in the world and they are an integral part our of customer acquisition strategy. When we transform one of our legacy Galleries into a new Design Gallery, our revenues on average double in one to three years, and our profitability on average more than doubles, while also lifting our Direct business on average 10%. So yes, we still feel confident in our Gallery transformation strategy even with an accelerated shift to online, as physical stores still represent over 80% of the market, and the math just doesn't pencil to abandon the largest, and we would argue, most profitable channel.
CASH FLOW AND BALANCE SHEET
Free cash flow for the second quarter doubled to $218 million from $109 million last year. During the quarter, we repaid the balance of our $300 million convertible notes due July 15, 2020 with cash. We ended the second quarter with total net debt of $697 million and the ratio of total net debt to trailing twelve months Adjusted EBITDA of 1.3 times. While on hand inventory at the end of the quarter was down 7%, total inventory including in-transit, was +1% versus last year. Our current availability under our revolving line of credit is approximately $309 million. While we do not require additional debt to fund our operations, we will continue to be opportunistic about both sources and uses of capital. Our goal continues to be in a position to take advantage of the many opportunities that may present themselves in a time of dislocation.
UPDATING LONG TERM GROWTH TARGETS
As a result of the systemic shift in our operating model we are updating our long term growth targets.
Net revenue growth of 8% to 12%
Adjusted operating margins in the low to mid twenties
Adjusted net income growth of 15% to 20%
ROIC in excess of 50%
Additionally, due to the continued uncertainty in the shopping center and retail development industry as a result of the pandemic, and the difficulty getting project approvals from local municipalities who have delayed meetings due to shelter in place restrictions, we are not providing Gallery opening guidance until we have better visibility.
THERE ARE THOSE WITH TASTE AND NO SCALE AND THOSE WITH SCALE AND NO TASTE
RH at its core is about taste, and we believe the idea of scaling taste is large and far reaching.
The RH brand attracts the best designers, artisans, and manufactures in our industry, scaling and rendering their work more valuable across our integrated platform, enabling us to curate the most compelling collection of luxury home furnishings in the world. Our strategy to open new design galleries in every major market will unlock the value of our vast assortment, generating revenues of $5 to $6 billion in North America, with the long term potential to become a $20 billion dollar global brand.
Our vision is to move the brand beyond curating and selling product to conceptualizing and selling spaces by building an ecosystem of products, places, services and spaces that elevate and establish the RH brand as a global thought leader, taste and place maker.
3
SECOND QUARTER 2020 FINANCIAL RESULTS AND SHAREHOLDER LETTER
As an example, our product is elevated and rendered more valuable by our architecturally inspiring Galleries, which are further elevated and rendered more valuable by our seamlessly integrated hospitality experience. Our Hospitality efforts will continue to elevate the RH brand as we move beyond the four walls of our Galleries into RH Guesthouses where our goal is to create a new market for travelers seeking privacy and luxury in the $200 billion hotel industry. Additionally, we are creating bespoke hospitality experiences like RH Yountville, an integration of Food, Wine, Art & Design in the Napa Valley, and RH3, our luxury yacht that is available for charter in the Caribbean and Mediterranean where the wealthy and affluent visit and vacation. These immersive experiences expose existing and new customers to our evolving authority in interior design, architecture, landscape architecture and hospitality.
This leads to our strategy of building the world's first consumer facing Interior Design, Architecture, and Landscape Architecture services platform inside our Galleries, again elevating the RH brand and amplifying our core business by adding new revenue streams while disrupting and redefining multiple industries.
Our ecosystem will come full circle as we begin to conceptualize and sell spaces, moving the brand beyond the $200 billion home furnishings market into the $1.7 trillion North American housing market by offering beautifully designed and furnished turnkey homes and condominiums with the introduction of RH Residences. The entire ecosystem will come to life digitally as we transform our website into The World of RH, a portal presenting our Products, Places, Services, and Spaces.
Taste can be elusive, and we believe no one is better positioned than RH to create an ecosystem that makes taste inclusive, and by doing so, elevating and rendering our way of life more valuable.
THIS IS A TIME TO BE DEFINED BY OUR VISION, NOT BY A VIRUS
As we move forward post the dark days of the pandemic, let this be a time where we once again rise up. A time we reimagined and reinvented ourselves once again. A time Team RH unleashes the greatest display of innovation our industry has ever seen.
A time we once again, in the words of Ralph Waldo Emerson,
Refuse to follow where the path may lead, but instead go where there is no path, and leave a trail.
This is a time to be defined by our vision, not by a virus.
Carpe Diem,
[A close up of a logo Description automatically generated]
For earnings history and earnings-related data on RH (RH) click here.
Earnings
Related Entities
Earnings
,
Definitive Agreement
Sign up for StreetInsider Free!
Receive full access to all new and archived articles, unlimited portfolio tracking, e-mail alerts, custom newswires and RSS feeds - and more!