eBay (EBAY) Acquires Certilogo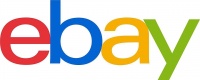 Price: $41.01

--0%
Overall Analyst Rating:
NEUTRAL
(
Up)
Dividend Yield: 2.3%
Revenue Growth %:
+0.4%
eBay Inc. (Nasdaq: EBAY), a global commerce leader that connects millions of sellers and buyers around the world, and Certilogo, a provider of AI-powered apparel and fashion goods digital IDs and authentication, today announced that eBay has signed a definitive agreement to acquire Certilogo. Certilogo's platform uses digital technology to empower brands and designers to manage the lifecycle of their garments, while providing consumers a seamless way to confirm authenticity, access reliable information about branded items, and easily activate circular services.
This acquisition further solidifies eBay as a trusted destination to shop for pre-loved apparel and fashion, and marks a key investment in the growing pre-loved fashion category. It also provides customers with more confidence as they increasingly make more sustainably conscious purchase choices.
"For many years, consumers have turned to eBay as a trusted destination for buying and selling pre-loved apparel and fashion goods, not only because of the unmatched selection, but because of our commitment to utilizing the latest technology to empower our sellers and buyers," said Charis Marquez, VP, eBay. "Certilogo's technology and talented team allows eBay to build on this commitment, establishing eBay as a leader in pre-loved fashion, and offering new ways for consumers to connect and engage with brands."
"Certilogo was created to build connections between consumers and brands, utilizing technology to simplify and strengthen those relationships and unlock information that fundamentally changes how we interact with apparel and accessories," said Michele Casucci, CEO and Founder, Certilogo. "eBay pioneered recommerce, while Certilogo pioneered connected products and consumer-facing digital authentication. By joining forces, we will be able to make an immediate and significant contribution, taking advantage of already consolidated skills and infrastructures, promoting a model that has its foundation in community and circularity."
Details on the Transaction
eBay has signed a definitive agreement to acquire Certilogo as of May 15, 2023. Closing is subject to satisfaction of customary conditions, including regulatory approvals, and is expected to occur in the third quarter. Further details were not disclosed.
About eBay
eBay Inc. (Nasdaq: EBAY) is a global commerce leader that connects millions of buyers and sellers in more than 190 markets around the world. We exist to enable economic opportunity for individuals, entrepreneurs, businesses and organizations of all sizes. Founded in 1995 in San Jose, California, eBay is one of the world's largest and most vibrant marketplaces for discovering great value and unique selection. In 2022, eBay enabled nearly $74 billion of gross merchandise volume. For more information about the company and its global portfolio of online brands, visit www.ebayinc.com.
Forward-Looking Statements
Certain statements herein are "forward-looking statements" within the meaning of Section 27A of the Securities Act of 1933, as amended, and Section 21E of the Exchange Act. Such forward-looking statements are often identified by words such as "anticipate," "approximate," "believe," "commit," "continue," "could," "estimate," "expect," "hope," "intend," "may," "outlook," "plan," "project," "potential," "should," "would," "will" and other similar words or expressions. Such forward-looking statements reflect eBay's current expectations or beliefs concerning future events and actual events may differ materially from historical results or current expectations. The reader is cautioned not to place undue reliance on these forward-looking statements, which are not a guarantee of future performance and are subject to a number of uncertainties, risks, assumptions and other factors, many of which are outside the control of eBay. The forward-looking statements in this document address a variety of subjects including, for example, the potential benefits of the acquisition, including preventing listings of counterfeits, unsafe products and illegal items. The following factors, among others, could cause actual results to differ materially from those described in these forward-looking statements: the possibility that eBay may not fully realize the projected benefits of the acquisition and business disruption following the transaction. In addition, actual results are subject to other risks and uncertainties that relate more broadly to eBay's overall business, including those more fully described in eBay's filings with the Securities and Exchange Commission, including its annual report on Form 10-K for the fiscal year ended December 31, 2021 and subsequent quarterly reports on Form 10-Q. The forward-looking statements in this document speak only as of this date. We undertake no obligation to revise or update publicly any forward-looking statement, except as required by law.
View original content to download multimedia:https://www.prnewswire.com/news-releases/ebay-enters-into-agreement-to-acquire-certilogo-enhancing-pre-loved-fashion-category-with-digital-id-technology-301826902.html
SOURCE eBay Inc.