Mullen Automotive (MULN) Expands US Battery Operations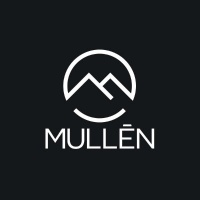 Mullen Automotive Inc. (NASDAQ: MULN) ("Mullen" or the "Company"), an emerging electric vehicle ("EV") manufacturer, today announces a new high-energy facility in Fullerton, California, expanding the Company's overall U.S. footprint, including EV battery development and production capabilities. This new Southern California facility is dedicated to producing next-generation American-made EV battery packs, a critical component to the Company's commitment to zero emissions.
Mullen's high-energy pilot facility in Monrovia, California, will be consolidated with the recently purchased Romeo Power assets at the Company's new high-energy and high-volume battery pack production facility in Fullerton, California. Mullen plans to close the Monrovia facility by the end of 2023, transferring existing battery testing and production equipment to the brand new and state-of-the-art location in Fullerton.
Beginning in December 2023, Mullen will begin calibration of the solid-state polymer ("SSP") battery BMS for integration into the Class 1 EV cargo van. The Company will begin drivable testing of the solid-state polymer battery packs in the Class 1 EV cargo van in Q1 2024.
Solid-State Polymer EV Pack Highlights – Mullen ONE, Class 1 EV Cargo Van
Current LFP chemistry, 42 kilowatt hrs to 72 kilowatt hrs with new SSP chemistry
110 miles current LFP range to over 190 miles SSP range, resulting in 73% increase
Mullen's 190 mile plus range will be class-leading across all current available Class 1 commercial vehicles
The Company's increased focus on American-made and packaged EV batteries has been further accelerated with the passage of the Inflation Reduction Act ("IRA") in 2022, which now includes significant incentives for customers to purchase EVs and to electric vehicle manufacturers to produce "American Made" EVs with domestically sourced battery materials and packaging.
"We are one step closer to fulfilling our commitment to providing the next-generation of battery technology to our lineup of EV vehicles, providing a clean and safe alternative to current lithium-ion batteries," said David Michery, CEO and chairman of Mullen Automotive.

Corporate News
Related Entities
Definitive Agreement
Sign up for StreetInsider Free!
Receive full access to all new and archived articles, unlimited portfolio tracking, e-mail alerts, custom newswires and RSS feeds - and more!