General Electric (GE) Announces Detailed 2021 Outlook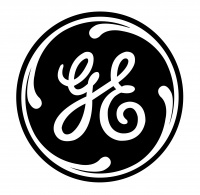 ---
Get inside Wall Street with StreetInsider Premium. Claim your 1-week free trial here.
---
GE (NYSE: GE) today announced its detailed 2021 outlook.
GE Chairman and CEO H. Lawrence Culp, Jr. said, "Our team has built a strong foundation to drive improvements throughout GE. Scaling lean and shifting decision-making closer to our customers are helping us execute better and transform our culture—so that these improvements are both continuous and lasting."
Culp continued, "We are on a positive trajectory in 2021 as momentum builds across our businesses and we transform to a more focused, simpler, and stronger industrial company. I remain confident we will deliver value for GE's shareholders, employees, customers, and communities for the long term. We are excited to shift more toward offense, investing in breakthrough technologies to serve the needs of our customers and the world—for more sustainable, reliable, and affordable energy; more integrated and personalized healthcare; and smarter and more efficient flight."
GE shared the following total company outlook for full-year 2021:
GE Industrial revenues* to grow organically in the low-single-digit range.
Adjusted GE Industrial profit margin* to expand organically by 250-plus basis points.
Adjusted earnings per share* of $0.15 to $0.25.
GE Industrial free cash flow* of $2.5 billion to $4.5 billion.1
GE's 2021 outlook reflects a reduction in cash and profit from businesses that were disposed in 2020 (primarily BioPharma) as well as the continued reduction of Baker Hughes shareholder dividends in line with the orderly sale of GE's remaining stake. This outlook assumes Aviation organic revenue* is up year-over-year, which depends on the Commercial Aviation market recovery accelerating in the second half of 2021 as well as the timing of aircraft deliveries. GE also expects to improve operational performance in Power and Renewable Energy, with continued strength in Healthcare and better Capital earnings compared to 2020.
GE expects to achieve a net debt*/EBITDA* ratio of less than 2.5x over the next few years.
Business Outlooks
GE also announced the following outlook by business for full-year 2021:
GE Industrial

Power

Renewable Energy

Aviation

Healthcare

Organic Revenue*

Low -single-digit growth

Down mid-single digits

Mid-single-digit growth

Low-single-digit growth

Low- to mid-single-digit growth

Organic Profit Margin*

250+bps expansion

Expanding

Better

Low double digits

25-75bps expansion

GE Industrial Free

Cash Flow*

$2.5 – 4.5 billion

~Flat (Gas Power up; Power Portfolio down)

Up and positive

Up, partial recovery

Flat to slightly up
GE Capital
Today GE separately announced an agreement to combine its GE Capital Aviation Services business ("GECAS") with AerCap Holdings N.V. ("AerCap") for consideration valued at more than $30 billion. The transaction simplifies GE and focuses it on its industrial core—Power, Renewable Energy, Aviation, and Healthcare—while significantly reducing GE Capital assets and generating proceeds to further de-risk and de-lever.
For the first quarter of 2021, in connection with signing the transaction agreement, GE will record an approximate $3 billion non-cash charge and report GECAS as a discontinued operation. In 2021, GE Capital expects to generate a loss in adjusted continuing earnings* of between $0.5 to $0.7 billion, with reported assets, excluding cash and Insurance*, of approximately $17 billion. In addition, GE will discontinue the majority of its factoring programs. GE's 2021 Industrial free cash flow* outlook of $2.5 billion to $4.5 billion excludes the one-time impact of this decision.
With the closing of the GECAS transaction, GE will consolidate the GE Capital balance sheet into Industrial, simplifying its reporting.
Reverse Stock Split
In light of its significant transformation over the past several years, GE is also announcing today that its Board will recommend that shareholders approve a reverse stock split at a ratio of 1-for-8 and a corresponding proportionate reduction in the number of authorized shares of Common Stock. The reverse stock split would decrease the number of shares outstanding to a number more typical of companies with comparable market capitalization. Whether and when to effect it would be at the discretion of GE's Board, at any time prior to the one-year anniversary of its 2021 Annual Meeting on May 4, 2021. GE will share additional information in a preliminary proxy filing, which it expects to file later this week.
Conference Call and Webcast
GE will discuss its 2021 outlook during its investor conference call today starting at 8:00am. ET. The first 30 minutes will be dedicated to the transaction, including Chairman and CEO H. Lawrence Culp, Jr. and CFO Carolina Dybeck Happe. The remainder of the call will feature GE's business operating leaders, including Scott Strazik, Gas Power CEO; Dan Janki, Power Portfolio CEO; Jérôme Pécresse, Renewable Energy CEO; John Slattery, Aviation CEO; Russell Stokes, Aviation Services CEO; Kieran Murphy, Healthcare CEO; Jennifer VanBelle, GE Capital CEO & GE Treasurer; Pat Byrne, GE Digital CEO; Vic Abate, GE CTO; and Steve Winoker, GE Investor Relations VP.
The conference call will be broadcast live via webcast, and the webcast and accompanying slide presentation containing financial information can be accessed by visiting the Events and Reports page on GE's website at: www.ge.com/investor. An archived version of the webcast will be available on the website after the call.
Corporate News
,
Guidance
Related Entities
Twitter
,
Dividend
,
Earnings
Sign up for StreetInsider Free!
Receive full access to all new and archived articles, unlimited portfolio tracking, e-mail alerts, custom newswires and RSS feeds - and more!