GXO Logistics (GXO) Extends Partnership with VTech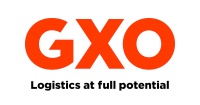 GXO Logistics, Inc. (NYSE: GXO), the world's largest pure-play contract logistics provider, announced today that it has extended its partnership with VTech, the global leader in electronic learning products from infancy through toddler and preschool and the largest manufacturer of residential phones in the U.S
"We're delighted to extend our relationship with VTech," said Clare Davies, Managing Director, GXO Direct, U.K. and Ireland. "Through GXO Direct, which is one of the largest flexible warehouse solutions in the U.K., we can give VTech access to the flexible space and premium services that it needs to rapidly launch new products and expand quickly and efficiently."
GXO's site in West Hallam dedicates 115,000 square feet of warehouse space to VTech operations, which include ecommerce​, picking and packing, recycling, returns management and value-added services. The facility stores approximately 1.2 million units of electronic learning toys and over 100,000 units of telecom products. As part of its service, GXO has facilitated flexible delivery options to help VTech grow its sales in the UK & Ireland.
Paul Holding, UK Operations Director, VTech, said, "Our contract extension affirms our close working partnership with GXO and the continued flexibility they demonstrate to strengthen our supply chain. The distribution center in West Hallam supports our entire U.K. business, and we appreciate GXO's commitment to excellent service and continuous improvement."
GXO Direct's shared-space solution offers leading-edge technology and unmatched capabilities, including fast fulfillment, direct-to-consumer capabilities and returns management, all at lower cost. GXO Direct also helps companies expand sales into new channels, including ecommerce, and sharing resources helps achieve economies of scale, reduce costs, minimize environmental impact and deliver a better customer experience.
About GXO Logistics
GXO Logistics, Inc. (NYSE: GXO) is the world's largest pure-play contract logistics provider and is benefiting from the rapid growth of ecommerce, automation and outsourcing. GXO is committed to providing a diverse, world-class workplace for more than 130,000 team members across more than 970 facilities totaling approximately 200 million square feet. The company partners with the world's leading blue-chip companies to solve complex logistics challenges with technologically advanced supply chain and ecommerce solutions, at scale and with speed. GXO corporate headquarters is in Greenwich, Connecticut, USA. Visit GXO.com for more information and connect with GXO on LinkedIn, Twitter, Facebook, Instagram and YouTube.
Corporate News
Related Entities
Twitter
Sign up for StreetInsider Free!
Receive full access to all new and archived articles, unlimited portfolio tracking, e-mail alerts, custom newswires and RSS feeds - and more!