RH shares fall 3% on disappointing profit commentary; Analysts cautious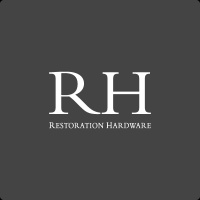 (Updated - May 26, 2023 6:40 AM EDT)
TIvesting.com -- RH reported first-quarter results that topped Wall Street estimates, and lifted its annual revenue guidance but trimmed its outlook on margins as it looks to ramp up markdowns to clear inventory.
RH (NYSE: RH) shares were still down 3.3% in pre-market Friday trading following the report as analysts believe investors were disappointed by EBIT commentary.
The company, which specializes in furnishings and fittings for luxury homes, reported adjusted EPS of $2.21 on revenue of $739.9 million, topping analyst estimates for EPS of $2.12 on revenue of $732M.
The beat on the top and bottom lines come despite the decline of the overall macro environment, especially for home-related businesses.
Looking ahead, RH lifted its revenue outlook for fiscal 2023 to a range of $3.00B to $3.10B, but lowered its outlook for adjusted operating margin to a range of 14.5% to 15.5%, on costs related to the ramp-up of its global expansion. That compared to prior estimates for fiscal 2023 revenues in the range of $2.9 to $3.10 billion and adjusted operating margin in the range of 15% to 17%.
"[W]e are now forecasting increased markdowns to clear discontinued inventory required to support our product transformation over the next several quarters," the company said, adding that its expects the "luxury housing market and broader economy to remain challenging throughout fiscal 2023 and into next year."
For Q2, revenue was guided in a range of $765 to $775M and adjusted operating margin in the range of 14% to 14.5%.
Wells Fargo analyst Zachary Fadem reiterated a Buy rating on RH stock as we are "getting closer to a bottom."
"RH shares are tracking lower post disappointing EBIT% commentary (markdowns, etc.), but it's important to note that Q1 beat handily (top/bottom line), newness is coming in hot, and RH has little incentive to talk up the stock into likely Q2 buybacks," Fadem said.
Citi analyst Steven Zaccone added:
"The macro is challenging and more competitive pricing for RH should drive improved transactions as the business launches newness. Time will tell. Our estimates move slightly lower for FY23."
Additional reporting by Senad Karaahmetovic
You May Also Be Interested In