Apple (AAPL) iPhone Demand Tracking Ahead of Expectations, Morgan Stanley Says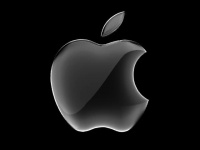 (Updated - March 15, 2016 9:08 AM EDT)
Apple (NASDAQ: AAPL) is seeing notable early upside. Shares are up 1.6% following comments from Morgan Stanley that March iPhone demand is tracking ahead of expectations.
Analyst Katy Huberty notes the firm's AlphaWise iPhone Tracker indicates 56.5 million. This is far ahead of the firm's estimate of 49 million and management comments on the last earnings call that indicated they expect at least 52 million units.
"Apple exited last quarter "slightly above" the low-end of its 5-7 week iPhone channel inventory target," Huberty notes. "Any inventory fill for Apple's indirect distribution channels would put further upward pressure on estimates. Every 1M iPhone shipments add $640M of revenue and $0.04 of EPS to our March quarter estimates of $50.9B and $1.94 (cons. $52.1B and $1.99)."
The analyst also noted China remains the country with the strongest growth in their tracker. "Management noted economic weakness in Greater China, especially Hong Kong, beginning in the month of December," the analyst commented. "However, our data indicates positive Y/Y and Q/Q growth through the month of February. Growth improved in most regions as Y/Y compares begin to ease, a promising sign heading into the rest of the year when compares get even easier."
Further, the firm said supply chain revisions have bottomed. "Our Asia tech team led by Jasmine Lu believes supply chain inventory digestion has come to an end. She currently models 40M builds for both the March and June quarters," she said. "However, suppliers built an extra 10M inventory in 2015 which is likely to sell through in the March quarter. Note that a flat Q/Q build for the June quarter is above typical seasonality of a low- to high-teens decline."
Lastly, the analyst said the new 4" iPhone could provide an additional boost. "Last week, Apple sent invitations for an event on their campus on Monday, March 21," the analyst commented. "They will likely announce a refresh to the current 4" iPhone (5s), which has been in the market since September 2013. It's possible the new iPhone ships before the end of the March quarter (ends 3/27) but the bulk of the contribution will come in the June quarter, helping explain better than seasonal builds."
The firm maintained an Overweight rating with $135 price target. They have a bull case price target of $180 and a bear case price target of $91.