Ignite Restaurant Group IPO Info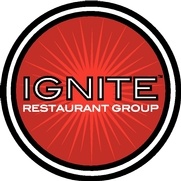 Company Name:
Ignite Restaurant Group
Stock Symbol:
IRG
Exchange:
NASDAQ
Status:
Priced
IPO Date:
5/11/2012
IPO Price:
14.00 (
-6.71%
)
Underwriters
Credit Suisse, Baird, Piper Jaffray
Amount of Offering:
N/A
Number of Shares Offered:
5.769 Mil
Shares Outstanding After Offering:
N/A
Valuation:
N/A
Company Description
Ignite Restaurant Group, Inc. operates two restaurant businesses, Joe's Crab Shack and Brick House Tavern+Tap. Each of our restaurant businesses offers a variety of high-quality food in a distinctive, casual, high-energy atmosphere. Joe's Crab Shack and Brick House Tavern+Tap operate in a diverse set of markets across the United States.
As of March 26, 2012, Ignite owned and operated 138 restaurants in 31 states. 122 Joe's and 16 Brick House.
Financial Data
From the fiscal year ended December 29, 2008 through the fiscal year ended January 2, 2012, total revenues and Adjusted EBITDA (a non-GAAP financial measure) have improved at compounded annual growth rates of 14.0% and 29.5%, respectively. Over the same period, total revenues increased from $273.4 million to $405.2 million, net income increased from a net loss of $3.2 million to net income of $11.3 million and Adjusted EBITDA increased from $20.3 million to $44.1 million.
News Headlines