Annie\'s, Inc. IPO Info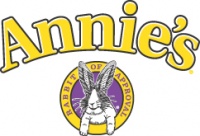 Company Name:
Annie\'s, Inc.
Stock Symbol:
BNNY
Exchange:
NYSE
Status:
Priced
IPO Date:
3/28/2012
IPO Price:
19.00 (
75.95%
)
Underwriters
Credit Suisse, J.P. Morgan
Amount of Offering:
95,000,000
Number of Shares Offered:
5 Mil
Shares Outstanding After Offering:
16.646 Mil
Valuation:
316,000,000.00
Company Description
Annie's, Inc. is a rapidly growing natural and organic food company with a widely recognized brand, offering consumers great-tasting products in large packaged food categories. The company sells premium products made from high-quality ingredients at affordable prices. Annie's products appeal to health-conscious consumers who seek to avoid artificial flavors, synthetic colors and preservatives that are used in many conventional packaged foods. Annie's has the #1 natural and organic market position in four product lines: macaroni and cheese, snack crackers, fruit snacks and graham crackers.
Financial Data
Annie's increased net sales from $65.6 million in fiscal 2007 to $117.6 million in fiscal 2011, representing a 15.7% compound annual growth rate. Over the same period, income from operations increased from a loss of $3.9 million in fiscal 2007 to income of $15.1 million in fiscal 2011.
News Headlines