Fitch Affirms Ratings, Outlook on L-3 Communications (LLL); Rates Latest Notes Offering at 'BBB-'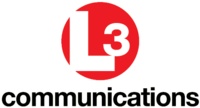 Price: $152.11

--0%
Overall Analyst Rating:
NEUTRAL
(
Down)
Dividend Yield: 1.8%
Revenue Growth %:
-3.1%
---
Get instant alerts when news breaks on your stocks. Claim your 2-week free trial to StreetInsider Premium here.
---
Fitch Ratings has assigned a 'BBB-(EXP)' rating to L-3 Communications Corporation's (L-3)(NYSE: LLL) proposed senior unsecured notes. L-3 plans to issue $550 million of 10-year senior unsecured notes that will rank equally with the company's existing unsecured notes. The proceeds from the debt issuance will be used to replenish the amount of cash used and the amount of revolving credit borrowings drawn to repay $200 million of senior notes that matured on Nov. 15, 2016, and to prefund the redemption of the $350 million of senior notes due 2017.
Fitch has also affirmed the 'BBB-' Issuer Default Rating (IDR) and debt ratings for L-3 and L-3 Communications Holdings, Inc. The Rating Outlook is Stable. These ratings cover approximately $3.4 billion of debt after giving effect to the proposed $550 million of senior unsecured notes and the redemption of the $350 million senior unsecured notes due 2017. Similar to the company's other existing senior unsecured notes, the proposed notes will be governed by the indenture dated as of May 21, 2010. All rating actions are listed at the end of this release.
KEY RATING DRIVERS
The ratings and Stable Outlook are supported by a diverse portfolio of products and services; good financial flexibility in the form of strong liquidity and substantial free cash flow generation (FCF: cash from operations less capital expenditures and dividends), with a historical net income conversion rate above 110%; stabilizing revenues; improving operating margins and adequate credit metrics following the retirement of $600 million of aggregate senior unsecured notes in December 2015 and May 2016. The retirement of these notes addressed elevated leverage due to both top line pressures and significant operating underperformance over the past three to four years. Another positive for the rating are international military and commercial sales, which the company expects to generate 27% of its revenues in 2016.
L-3's revenues have declined annually over the past six years due to several divestitures, the sequestration-driven Department of Defense (DoD) budgetary pressures, and the U.S. troops' re-deployment from Iraq and Afghanistan. Fitch expects the company's revenues will stabilize at roughly $10.3 billion in 2016 and will start growing in 2017. In addition to revenue pressures, L-3 has experienced significant margin underperformance over the past two years as a result of internal accounting irregularities in 2014 and operational issues on the head-of-state aircraft modification contracts in 2015. In 2015 the company embarked on portfolio reshaping, and cost saving and operating improvement initiatives. As a result, L-3's operating margins have returned to historical levels in first-half 2016 and Fitch expects EBITDA margins will improve and remain at 11.5%-12.5% in 2016 and beyond.
Fitch expects L-3's leverage (debt/EBITDA) will improve to approximately 2.7x after giving effect to the aforementioned debt actions, down from 3.2x at the end of 2015. Fitch anticipates the company will not repay additional debt over the rating horizon and any improvement in the credit metrics beyond 2016 will be driven by stable operating margins, accretive acquisitions and an anticipated increase in global military spending.
L-3 generated healthy FCF margins of 6%-7% over the past five years, even though its cash generation declined annually over the same timeframe. Fitch believes FCF has stabilized in 2016 and expects L-3 will generate FCF of $600 million-$650 million over the rating horizon. Even though L-3's cash generation is seasonal, its quarterly FCF has been positive historically.
In 2015 the company embarked on an initiative to reshape its portfolio by divesting noncore, lower margin and non-DoD priority businesses. The company aims to refocus on its core markets, in which it has leading positions and can command margin premiums. The sale of the National Security Solutions (NSS) business on Feb. 1, 2016 completed L-3's exit from the government services business, which commenced with the spin-off of Engility Corporation in 2012.
Fitch views the ongoing initiative as a credit positive for the company. The divestitures of NSS and Marine Systems International business (completed in 2015) along with the completion of a total of seven bolt-on acquisitions in 2015 and during 2016 should improve L-3's growth prospects and operating margins in the long term.
Fitch's rating concerns include the company's cash deployment strategy, which focuses on bolt-on acquisitions, share repurchases and dividends. Over the past five years, L-3 primarily focused on meaningful cash deployment toward shareholders in the form of share repurchases and dividends. In 2016, the company's cash deployment shifted toward making bolt-on acquisitions. While Fitch views acquisition-driven cash deployment as credit positive, we are concerned with the integration risk of newly acquired and targeted companies, as well as a possible debt-funded acquisition, which is mitigated by Fitch's expectation that L-3 is not likely to embark on a transformative transaction.
Fitch's additional concerns include heightened competition across various platforms, potential future margin pressures from operational mishaps, DoD initiatives that focus on cost reduction and affordability, and large pension deficits. L-3's defined benefit (DB) pension plans cover approximately 29% of its employees as of the end of 2015. The company's pension deficit was approximately $900 million at year-end 2015 (74% funded). The size of the pension benefit obligation was $3.4 billion at the end of 2015, while the other post-retirement benefit obligation totalled $184 million ($127 million unfunded). L-3 contributed $97 million in 2015 and expects to contribute $100 million in 2016, approximately double the company's minimum required contribution amount.
The sizable pension deficit and required contributions are mitigated by expected reimbursements from the U.S. government, which treats a part of pension costs as allowable and reimbursable costs under some government contracts. Fitch expects the funded status of the company's pension liabilities will deteriorate in 2016 due to near-term interest rate pressures. The pension funding requirements are mitigated by L-3's strong operating cash generation.
KEY ASSUMPTIONS
Fitch's key assumptions within the rating case for L-3 include:
--L-3's leverage (debt/EBITDA) will decrease to approximately 2.7x immediately following the redemption of $350 million senior unsecured notes due May 2017;
--The company will maintain approximately $3.4 billion of debt on its balance sheet;
--Low-single-digit revenue decline in 2016, with low-single-digit growth beginning in 2017;
--Steady EBITDA margin at approximately 12% over the rating horizon, up from 11% in 2015;
--The company will make annual bolt-on acquisitions in the range of $250 million to $450 million which will be funded by internally generated cash;
--FCF margin will remain above 5% throughout the rating period;
--L-3 will spend approximately $200 million in capital expenditures annually;
--Aggregate dividends will increase in the range of 3% to 5%, annually;
--The company will allocate all freely available cash (after giving effect to acquisitions and dividends) to share repurchases;
--Expected pension contributions will be approximately 10% of funds from operations (FFO). Fitch does not anticipate the company will make discretionary contributions for the next several years.
RATING SENSITIVITIES
Fitch is not likely to consider positive rating actions over the next several years because of the elevated leverage and the company's cash deployment strategy in the form of share repurchases and dividends. Fitch could consider positive rating actions in the event of a change in cash deployment strategy, including the application of FCF to debt reduction. Financial metrics that could lead to a positive rating action include sustained debt/EBITDA below 2x and sustained FFO-adjusted leverage below 3x.
Fitch would consider a negative rating action if the company's leverage (debt/EBITDA) or FFO-adjusted leverage deteriorates and remains within or above 3.0x-3.2x and 3.5x-3.7x, respectively, over the next 18 months. In addition, a negative rating action could result from an upward revision in Fitch's expectations for the company's leverage at the end of 2017; significant operating underperformance without reductions to share repurchases and corresponding debt redemption; or debt-funded share repurchases and acquisitions.
LIQUIDITY
L-3 has historically maintained strong liquidity. The company's liquidity as of Sept. 23, 2016 was $1.41 billion, consisting of full availability of its $1 billion credit facility (expiring in October 2021) and $411 million in cash and short-term investments. Fitch expects the company's liquidity will remain solid at $1.1 billion-$1.5 billion through our rating horizon.
L-3's capital structure consists of senior unsecured credit facilities and senior unsecured notes. In 2016, the company completed the redemption of its $500 million senior notes due Nov. 15, 2016. In addition, the current debt offering will prefund the planned redemption of the $350 million senior notes due in May 2017. The company's next large maturity is in late 2019 when $1 billion of senior unsecured notes become due. Fitch anticipates the company will access the capital markets to refinance its future maturities and will maintain its current capital structure and leverage over the rating horizon.
FULL LIST OF RATING ACTIONS
Fitch has affirmed the following ratings:
L-3 Communications Holdings, Inc.
--IDR at 'BBB-'.
L-3 Communications Corporation
--IDR at 'BBB-';
--Senior unsecured debt at 'BBB-';
--Credit facilities at 'BBB-'.
Fitch has assigned the following ratings:
L-3 Communications Corporation
--$550 million senior unsecured notes due 2026 at 'BBB-(EXP)'.
The Rating Outlook is Stable.
Credit Ratings
Related Entities
Fitch Ratings
,
Definitive Agreement

Sign up for StreetInsider Free!
Receive full access to all new and archived articles, unlimited portfolio tracking, e-mail alerts, custom newswires and RSS feeds - and more!