Broadcom (AVGO) Gears Up for Hostile Fight as Qualcomm (QCOM) Rejects $103B Takeover Offer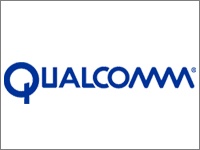 Earlier today, Qualcomm (NASDAQ: QCOM) announced that its board unanimously rejected Broadcom's (Nasdaq: AVGO) unsolicited $70 per share takeover proposal. However, Qualcomm is far from out of the woods. While Broadcom would prefer a friendly deal, it is indicating to the market that it might go hostile.
In a statement today following the rejection, Broadcom said it remains "fully committed" to the offer. Broadcom said it has been talking with Qualcomm shareholders and "[m]any have expressed to us their desire that Qualcomm meet with us to discuss our proposal."
Broadcom will be looking at a December 8th deadline for Qualcomm proxy submission if it chooses to got the hostile route and nominate members to the board.
If a proxy fight ensues, the debate, according to RBC Capital analyst Amit Daryanani, is "can QCOM management that has overseen severe underperformance and been unable to resolve key disputes turn the ship or do shareholders put faith in Hock and take the exit?"
Daryanani said that at the right price (possibly $80 per share), Qualcomm investors would likely take the Broadcom option.
The analyst thinks the next steps for Broadcom will be to present its offer and escalate this to a proxy battle, with potentially a higher bid.
He said if Qualcomm wants to remain independent, it would need to outline a distinct path to value creation which could include: (1) close NXPI; (2) resolve AAPL; and (3) take down OPEX – which could enable a path to ~$6.00 EPS.
Categories
Next Articles