Broadcom Ltd. (AVGO) Says It's Committed to Acquisition of Qualcomm (QCOM)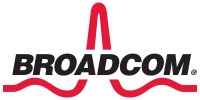 Broadcom Limited (NASDAQ: AVGO) today announced that it remains fully committed to pursuing its acquisition of Qualcomm Incorporated (NASDAQ: QCOM) ("Qualcomm"). Broadcom's offer of $70.00 per share, which consists of $60.00 in cash and $10.00 per share in Broadcom shares, represents a 28% premium over the closing price of Qualcomm's common stock on November 2, 2017, the last unaffected trading day prior to media speculation regarding a potential transaction, and a premium of 33% to Qualcomm's unaffected 30-day volume-weighted average price. The Broadcom proposal stands whether Qualcomm's pending acquisition of NXP Semiconductors N.V. ("NXP") is consummated on the currently disclosed terms of $110 per NXP share or is terminated.
Hock Tan, President and Chief Executive Officer of Broadcom, stated, "This transaction will create a strong, global company with an impressive portfolio of industry-leading technologies and products, and we have received positive feedback from key customers about this combination. We continue to believe our proposal represents the most attractive, value-enhancing alternative available to Qualcomm stockholders and we are encouraged by their reaction. Many have expressed to us their desire that Qualcomm meet with us to discuss our proposal. It remains our strong preference to engage cooperatively with Qualcomm's Board of Directors and management team."
Moelis & Company LLC, Citi, Deutsche Bank, J.P. Morgan, BofA Merrill Lynch and Morgan Stanley are acting as financial advisors to Broadcom. Wachtell, Lipton, Rosen & Katz and Latham & Watkins LLP are acting as legal counsel.
Categories
Next Articles