Smith & Wesson Holding Corp. (SWHC) Tops Q1 EPS by 1c; Cuts FY15 Outlook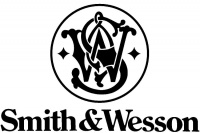 Smith & Wesson Holding Corp. (NASDAQ: SWHC) reported Q1 EPS of $0.26, $0.01 better than the analyst estimate of $0.25. Revenue for the quarter came in at $131.9 million versus the consensus estimate of $133.93 million.
effrey D. Buchanan, Smith & Wesson Holding Corporation Executive Vice President and Chief Financial Officer, stated, "We continued to add flexibility to our balance sheet in the first quarter by raising $75.0 million in proceeds through the issuance of our new 5.000% Senior Notes due 2018. We also leveraged our strong cash position to generate value for our stockholders by completing all share repurchases authorized by our Board of Directors under our share repurchase program. During the quarter, we repurchased $30.0 million of our common stock. Since December 2012, we have repurchased a total of 14.4 million shares of our common stock for $165.0 million, representing a total reduction in shares outstanding of 21.7%."
James Debney, Smith & Wesson Holding Corporation President and Chief Executive Officer, stated, "Our results for the first quarter met our expectations and reflected continued execution on our strategy. We launched our new M&P®22 Compact, a tactical rimfire pistol that delivers the popular features of our M&P centerfire pistol in a smaller scale version. We also joined forces with Crimson Trace® to introduce enhanced, integrated laser sighting systems for our popular line of M&P BODYGUARD® handguns. Operationally, we completed the acquisition of the assets of our principal injection molding supplier, an action that strengthened our business and contributed favorably to gross margin and net income in the quarter."
Debney continued, "We believe that the current environment reflects high inventories industry-wide resulting from channel replenishment that occurred following an earlier surge in consumer buying. That environment, combined with typical seasonality that slows consumer buying activity during the summer, is causing us to lower our financial outlook for fiscal 2015. We expect that these conditions will have the largest impact on our second fiscal quarter, especially on sales of our modern sporting rifles, and that we will return to a more normalized environment in the second half of our current fiscal year. We believe that our operational and financial strength and flexibility will benefit us in the short term, and we remain focused on our strategy to take handgun market share. We expect the industry will continue to deliver growth over the long term."
Non-GAAP Adjusted EBITDAS from continuing operations for the first quarter was $33.6 million, compared with $55.2 million for the first quarter last year.
Smith & Wesson sees Q2 2015 EPS of $0.04 - $0.08, versus the consensus of $0.28 and also sees Q2 2015 revenue of $100 - $110 million, versus the consensus of $136.8 million.
Smith & Wesson expects FY2015 EPS of $0.89 - $0.94, versus the consensus of $1.36 and sees FY2015 revenue of $530 - $540 million, versus the consensus of $593.8 million. The company was previously looking for FY15 EPS of $1.30 - $1.40 and revenue of $585 - $600 million.
For earnings history and earnings-related data on Smith & Wesson Holding Corp. (SWHC) click here.
Categories
Next Articles