Apple (AAPL) Posts Rare Q3 Miss, Guides to Just Slight Q4 Growth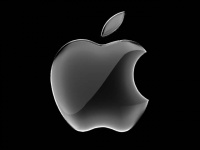 Shares of Apple (Nasdaq:
AAPL
) are under heavy pressure after-hours Tuesday following a rare earnings and revenue miss in its fiscal third quarter.
The iPhone and iPad giant reported revenues of $35 billion, which while up from $28.6 billion last year was below the consensus of $37.2 billion.
Earnings per share were $9.32. This was up from the $7.79 reported last year, but 10 percent below the consensus of $10.36.
Apple's Board of Directors has declared is first ever cash dividend of $2.65 per share of the Company's common stock. The dividend is payable on August 16, 2012, to stockholders of record as of the close of business on August 13, 2012.
The company sold 26 billion iPhones in the quarter, up 28 percent from last quarter, but below the 30 million some were expecting. The company sold 17.0 million iPads during the quarter, up 84 percent. Mac sales rose 2 percent to 4 million and iPod sales fell 10 percent to 6.8 million.
Date from
Fortune
earlier had the following sales by about 33 analysts: 28.94 million iPhones, 6.43 million iPods, 4.36 million Macs, and 15.64 million iPads.
Looking toward its fourth fiscal quarter, the company expect revenue of about $34 billion and diluted earnings per share of about $7.65. This is well below the Wall Street consensus of $38 billion and $10.22, respectively. Also, this would show just minor growth compared to fourth quarter 2011 revenues of $28.3 billion and EPS of $7.05.
Ahead of the quarterly results, many on Wall Street expected this to be a challenging quarter for Apple as customers wait for the iPhone 5 - due in the fall. Next quarter is also expected to be challenging.
Shares of Apple last traded at $571, down 5 percent from the close.
Categories