UPDATE: TI (TXN) Misses Q2 Figures as Profit Sinks 34%; Guidance Looks Light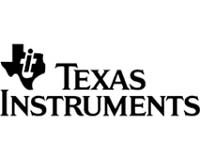 (Updated - July 23, 2012 5:42 PM EDT)
Shares of Texas Instruments (NYSE:
TXN
) are down very modestly Monday afternoon amid a quarterly miss and guidance which looked conservative. After closing at $26.82 this afternoon, TI shares are now trading around $26.39.
The company saw second-quarter sales fall about 4 percent from $3.458 billion during the same period in 2011 to $3.335 billion. Analysts were looking for total sales of $3.35 billion. The company had previously guided to $3.28-$3.42 billion.
Sales to TI's Analog segment rose 13 percent to $1.8 billion but was down 7 percent sequentially, sales to the Embedded Processing unit were down 15 percent to $509 million, and revenue to the Wireless unit fell 39 percent to $342 million.
Net income plunged about 34 percent from $672 million in the year-ago quarter to $446 million. One a per-share basis, net profit totaled 38 cents, which compares to the Street estimate of 34 cents and the company's prior guidance of 32 to 36 cets,
TI's Chairman, President and CEO, Rich Templeton, said, "TI revenue in the second quarter was about as we had expected. Our Analog and Embedded Processing segments grew sequentially, while our Wireless segment declined.
"Although we believe customers and distributors have low inventory levels, the global economic environment is causing both to become increasingly cautious in placing new orders. Our backlog grew last quarter but orders slowed in the month of June and our backlog coverage for September is lower than normal. As a result of this increased uncertainty, we currently estimate that our revenue in the third quarter will be about even with last quarter and below our seasonal average growth rate. If customer demand increases as the quarter progresses, we are ready to support higher shipments with short product lead times, a strong inventory position and available manufacturing capacity."
Orders fell 5 percent year over year to $3.41 billion. Cash flow from operations was up 7 percent to $675 million over the quarter.
Inventory rose to $1.89 billion at the end of the quarter, up from $1.76 billion at the end of the last quarter.
Texas Instruments is looking for third-quarter earnings of 34-42 cents on sales of $3.21-$3.47 billion. Analysts on the Street are currently looking for third-quarter EPS of 43 cents on sales of $3.54 billion.
"Similar to earnings reports and outlook given by major chip companies last week, TI's September quarter guidance reflected softness in demand and downside risk to September quarter estimates prior to the release," analysts at Wells Fargo said.
Categories