Though Q1 Numbers Beat, Lululemon's (LULU) Q2, FY12 Outlook Spooks Investors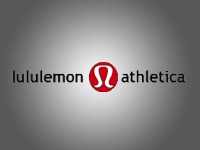 Shares of lululemon athletica (Nasdaq:
LULU
) are strategically compressing and gently shaping themselves lower Thursday morning following first-quarter 2012 financial results, which were issued ahead of the opening bell.
Sales for lululemon popped 53 percent to $285.70 million, from $186.78 million in the same period last year and consensus views calling for revs of $269.70 million.
Net income rose 40 percent to $43.64 million, or 32 cents per share. The number edged out views calling for EPS of just 30 cents.
On a constant dollar basis, comparable-store sales rose 25 percent in the quarter.
Gross profit margin slid 370 basis points to 55.0 percent.
Aiming to support growth, inventories rose from $64.4 million last year up to $107.7 million in the recent quarter. lululemon's store base rose from 142 last year up to 180 locations at the end of the most recent quarter.
Looking ahead, lululemon sees second-quarter 2012 EPS of 28 cents to 30 cents and revs of $273 million to $278 million, both below Street views calling for EPS of 33 cents and revs of $289.8 million. For fiscal 2012, lululemon expects revs of $1.32 billion to $1.34 billion and EPS of $1.55 to $1.60, both missing views looking for revs of $1.35 billion and EPS of $1.63.
Shares of lululemon are down 10 percent ahead of the bell.
Categories