Apple (AAPL) Crushes Q2 Views as iPad and iPhone Sales Surge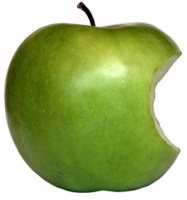 Despite concerns going into the quarter, Apple (Nasdaq:
AAPL
) smashed estimates for its second quarter.
Apple's quarterly revenue rose 59 percent to $39.2 billion and easily beat the consensus of $36.81 billion.
Quarterly net profit of $11.6 billion, or $12.30 per diluted share, smashed the consensus of $10.06. EPS rose 92 percent form last year.
Gross margin was 47.4 percent compared to 41.4 percent in the year-ago quarter. International sales accounted for 64 percent of the quarter's revenue.
The Company sold 35.1 million iPhones in the quarter, up 88%. This beat the Street consensus of 30.5 million.
Apple sold 11.8 million iPads during the quarter, up 151%. The Company sold 4 million Macs during the quarter, up 7%. Apple sold 7.7 million iPods, down 15%.
"We're thrilled with sales of over 35 million iPhones and almost 12 million iPads in the March quarter," said Tim Cook, Apple's CEO. "The new iPad is off to a great start, and across the year you're going to see a lot more of the kind of innovation that only Apple can deliver."
Apple which is normally very conservative on guidance said they expect third quarter revenue of about $34 billion and diluted earnings per share of about $8.68. This compares to the consensus of $37.4 billion and $9.93.
Shares of Apple last traded at $597, up 6.5 percent from the close.
Categories