lululemon (LULU) Q4 Sales Surge 51%, Profit Up 34%; Guidance Light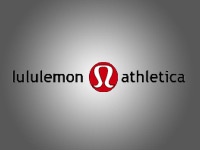 Shares of yoga retailer lululemon athletica inc. (NASDAQ:
LULU
) are trading slightly lower Thursday morning following a solid fourth-quarter report but first-quarter and FY12 guidance which may be weighing.
Net sales rose 51.4 percent from $245.4 million during last year's fourth quarter to $371.5 million. The Street was expecting quarterly sales of $362.24 million. Same-store sales rose a very sharp 26 percent. Direct to consumer sales surged more than 103 percent to $50.1 million, making up about 13.5 percent of total revenue. lululemon's Directo to consumer segment made up about 10 percent of sales during the year-ago quarter.
Quarterly net income was $73.52 million, up 34 percent from $54.77 million last year. Per-share profit came to $0.51, also up 34 percent year over year. Analysts on the Street were looking for EPS of $0.49.
Christine Day, lululemon's CEO, stated: "Reaching a billion dollars in revenue is clearly an important milestone that as a company we can all be very proud of. But far more important than the number itself are the beliefs, values, culture and people that achieved it. We really are so much more than our numbers; it is the everyday actions of our dedicated team that translates into an unparalleled guest experience and allows us to achieve our ultimate goal of elevating the world."
lululemon is expecting first-quarter earnings of $0.28-$0.29 on sales of $265-$270 million. The Street is currently at $0.30 on EPS and $257.5 million for sales.
For FY12, the company is anticipating earnings of $1.50-$1.57 per share, which compares to the analyst consensus of $1.61. Sales will be in the range of $1.3-$1.33 billion, versus the consensus of $1.31 billion.
Categories