PepsiCo (PEP) Tops Q4 Views, But Sees Negative EPS Growth in FY12 Due to Initiatives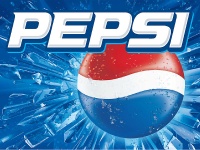 Shares of PepsiCo (NYSE:
PEP
) are trading lower following the company's fourth-quarter 2011 results and outlook for 2012. The company also boosted its dividend.
Revenue for the food and beverage giant rose 11 percent from $18.16 billion during the same quarter last year to $20.16 billion. Numbers topped expectations for revs of $19.9 billion.
Net income moved just 3.7 percent higher to $1.415 billion, or 89 cents per share. Adjusted for one-time items like mark-to-market gains and restructuring charges, EPS came in at a more robust $1.15, topping views expecting EPS of $1.13.
Global snacks volume increased 2.5 percent and bevs volume rose 1 percent on an organic basis.
"In 2011, we delivered solid top- and bottom-line growth," said PepsiCo Chairman and CEO Indra Nooyi. "We continued to stimulate strong consumer demand for our products, and our successful pricing and productivity programs partially offset the impacts of inflation. Importantly, in a year characterized by a challenging macroeconomic environment and political turbulence, we took advantage of gains from strategic adjustments to our portfolio to reinvest in key capabilities and markets."
Looking ahead,
Pepsi highlighted some growth initiatives for 2012
: sees ad and marketing expenses increasing $500 million to $600 million, with the majority being in North America; a three-year productivity program will be implemented for expected incremental savings of $500 million in 2012 - 14; net ROIC should improve 50 basis points beginning in 2013; will increase its annual dividend 4 percent to $2.15 per share.
The company also announced it is targeting long-term core constant currency operating profit growth of 6 percent to 7 percent, and long-term high-single-digit core constant currency EPS growth after a transition year in 2012, driven by positive returns from executing its strategic initiatives. Pepsi sees core EPS of growth constricting about 5 percent in 2012.
Shares of Pepsi are trading 1.9 percent lower Thursday.
Categories