Hasbro (HAS) Shares Lower as U.S., Canada Segment Misses Q4 Projections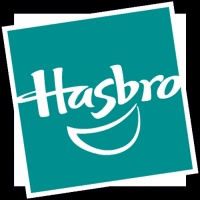 Shares of Hasbro, Inc. (NYSE:
HAS
) are indicated for a lower open Monday following mixed fourth-quarter numbers released earlier.
Net revs at Hasbro rose about 4 percent from $1.279 billion during the same quarter last year to $1.329 billion.
Earnings fell 0.6 percent to $139.13 million, or $1.06 per share.
The Street was expecting revenue of $1.34 billion and EPS of $1.05 in the quarter.
Growth came in the Boys and Preschool categories, to the tune of 29 percent and 15 percent, respectively. Games and Puzzles saw a 11 percent net revenue reduction while Girls revs fell 16 percent.
U.S., Canada revs fell 2 percent with a 28 percent consolidation in operating profit, while Internal ops grew revs by 8 percent and operating profit by 6 percent.
"In 2011 we delivered strong growth in our international business driven by continued investments in advancing our global capabilities," commented CEO Brian Goldner. "However, we did not meet our expectations for growth in the U.S. and Canada segment, as we experienced weaker demand than we had anticipated, especially post-Thanksgiving, including challenges in the Games & Puzzles category."
Looking to 2012, Hasbro is looking to increase revenue and earnings, less any impact from foreign exchange. The Street is looking for revenue growth of 2.8 percent and earnings growth of nearly 12 percent.
Shares of Hasbro are down about 2.4 percent early.
Categories