Despite Q4 Beat, Honeywell (HON) Shares Fall as Market Sells Off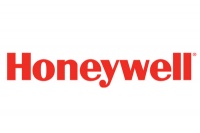 Honeywell (NYSE:
HON
) shares are trading down 1.8 percent in the pre-market hours following the release of fourth-quarter results.
Sales were up 8 percent year over year to $9.5 billion and topped the Street's consensus of $9.56 billion. Organic sales grew 7 percent due to continued strength in most end markets and the contribution of new product launches and geographic expansion. Product sales rose 8 percent to $7.48 billion, while service sales rose 9 percent to $1.99 billion.
The cost of products sold rose 21 percent to $6.862 billion as the cost of services sold grew 25 percent to $1.573 billion.
Honeywell posted a GAAP loss of $310 million for the quarter, substantially below the $369 million gain the company reported last year during the same period. Earnings per share fell from $0.47 during the year-ago quarter to a loss of $0.40. After adjusting for the impact of pension mark-to-market adjustments, earnings were $1.05 per share, just above the Street's consensus of $1.04.
Cash and cash equivalents rose from $2.56 billion at the end of 2010 to $3.698 billion at the end of 2011.
"Honeywell had a terrific 2011," said Honeywell Chairman and CEO Dave Cote. "We executed across the portfolio with record organic sales growth and segment margins. Our 2011 performance reflects the operational and financial disciplines that underpin the transformation that has taken place at the company over the last 10 years. We deployed the Honeywell 5 Initiatives – Growth, Productivity, Cash, People, and our Enablers, and created a common One Honeywell culture committed to continuous improvement. As a result, we built a better set of businesses with Great Positions in Good Industries, a terrific performance track record, a great leadership team with a truly global focus, a very full pipeline of new products and technologies, and our key process initiatives that are gaining momentum. We've come a long way, and we feel even better about our future."
Categories