Apple (AAPL) Obliterates Q1 Views, Net Income Rips 118%; iPhone Sales of 37M Units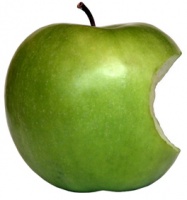 Shares of Apple Inc. (Nasdaq:
AAPL
) reported absolutely blow-out first-quarter numbers on the top- and bottom-line Tuesday afternoon.
Revenue rose 73.3 percent from $26.741 billion during the same quarter last year to $46.333 billion, shattering views calling for revs of $38.85 billion. International sales accounted for 58 percent of the total.
Net income ripped an incredible 118 percent to $13.064 billion, or $13.87 per share, which smashed Street views calling for $10.08 per share.
Needless to say, Apple had some pent up aggression following the fourth-quarter miss issued last October.
Some sales numbers: iPhones of 37.04 million, iPads of 15.43 million, Macs of 5.2 million, and 15.4 million iPods.
Gross margin was 44.7 percent compared to 38.5 percent in the year-ago quarter. Cash flow was $17.5 billion.
Looking ahead, Apple sees second-quarter revs of $32.5 billion and earnings of $8.50 per share. The Street is modeling revs of $32.04 billion and earnings of $8.03 per share.
Apple ended the quarter with approx. $97.6 billion in cash and marketable securities, or about $105 per share.
Categories