Author Alessandro Morfati's "How To Kill My Ex? – The Book" Offers a Hilarious Yet Therapeutic Take On Dealing With the Aftermath of a Toxic Relationship
"After reading this book, you know that ending a toxic relationship is the start of a new beginning."
Italy - August 1, 2023 —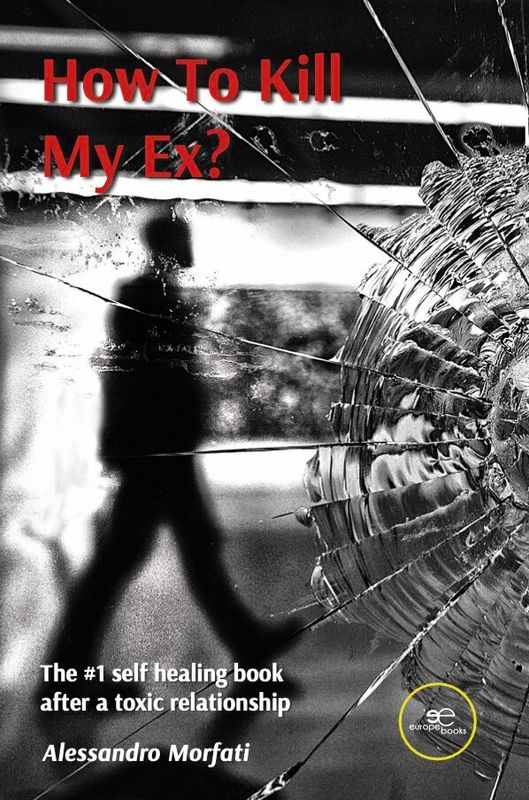 In an increasingly polarized world, the qualities of a partner, or the red and green flags as they are now referred, publicize the prevalence of toxic relationships. But what happens beyond the red and green flags line when it's all over? Author Alessandro Morfati's new book, "How to Kill My Ex? – The Book," takes a look at the aftermath of toxic relationships in a hilarious spin that gets people thinking before acting out of blind emotions.
Alessandro's book explores the world after breaking free from a toxic relationship, where some partners tend to become aggressive, stalk their exes, and seek revenge. Victims of toxic partners who exhibit narcissistic tendencies and just won't leave them alone can sometimes find themselves driven to the edge of aggression and retaliation. Beyond gathering the courage to walk away from a toxic relationship, a truckload of healing is required, which can prove difficult due to the jumbled mess of emotions. "How to Kill My Ex?" reminds people that while they may find themselves entertaining thoughts of "I will kill him, her, it, they," due to frustration, in the long run, this 'solution' will destroy their lives too.
"The title 'How to Kill My Ex?' might not sound very positive, but by exploring the possibilities and seeing the insanity of that idea, you will understand there must be another way. If you are sad, living in survival mode, and being attacked daily with lies and misery, you need an understanding of your emotions and how to handle them. Don't let the struggle consume you; find your inner strength, even if it means you must start all over again," said Author Alessandro in an interview with Europe Books, the publishing house behind this book.
Leveraging the far-reaching power of words, Author Alessandro pens a self-healing book that walks people forward into regaining control over their lives. The book explores relationships, mental health, self-help, and motivation to provide people with a much-needed lifeline to escape the loneliness of breakups. In the book, Author Alessandro offers guides to recognizing toxic traits, personal anecdotes, and practical advice for a therapeutic new beginning toward emotional well-being.
Quickly becoming the go-to handbook for a humor-filled self-healing read, Author Alessandro's book is among literary works slotted to participate in the Milan Literary Award 2023. "How to Kill My Ex? – The Book" is now available on Amazon, Barnes & Noble, Hatchards.co.uk, and other online retailers.
Contact Info:
Name: A. Morfati
Email: Send Email
Organization: How to Kill My Ex? - The Book
Website: https://www.howtokillmyex.com/

Release ID: 89103630
In the event of any inaccuracies, problems, or queries arising from the content shared in this press release, we encourage you to notify us immediately at [email protected]. Our diligent team will be readily available to respond and take swift action within 8 hours to rectify any identified issues or assist with removal requests. Ensuring the provision of high-quality and precise information is paramount to us.
Categories