Amarin Corp. (AMRN) Latest Research Evaluating Clinical Benefits of VASCEPA/VAZKEPA to be Presented at ESC Congress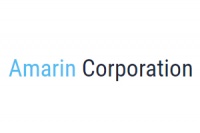 Amarin Corporation plc (NASDAQ: AMRN) today announced the acceptance of funded research for presentation at the European Society of Cardiology (ESC) Congress, both onsite and online in Amsterdam, August 25-28, 2023. This new research includes, along with other topics, the review of the contribution of eicosapentaenoic acid (EPA) and other biomarkers to MACE reduction by icosapent ethyl (IPE).
The accepted abstracts will be presented by international academic collaborators, including Dr. Deepak L. Bhatt MD, MPH, Director of Mount Sinai Heart and the Dr. Valentin Fuster Professor of Cardiovascular Medicine, based on research or analyses sponsored by Amarin.
Featured Amarin-supported abstracts to be presented at ESC Congress 2023 include:
Abstract Sessions Oral Presentation
Session: Remnant cholesterol and triglyceride-rich lipoproteins in atherosclerosis progression and cardiovascular disease
Eicosapentaenoic Acid, Arachidonic Acid, and Triglyceride Levels Mediate Most of the Benefit of Icosapent Ethyl in REDUCE-IT
Michael Szarek PhD, Deepak L. Bhatt, MD, MPH, Michael Miller, MD, et al.
-Available: August 26 at 9:24 CET (3:24 a.m. EST) in Lisbon Room
Session: What's new in lipid lowering?
Effects of Icosapent Ethyl On Residual Cardiovascular Risk According To Predicted Baseline Risk: Results From REDUCE-IT
Pascal M. Burger, Deepak L. Bhatt, Jannick A.N. Dorresteijn, Ph. Gabriel Steg, et al.
-Available: August 27 at 11:05 CET (5:05 a.m. EST) in Science Box 2
Moderated Poster Presentation
Session: Hypertriglyceridemia treatment: CEPT, icosapent ethyl, and fibrates
Cross-Sectional Analysis of Demographic and Clinical Characteristics of Patients Using Icosapent Ethyl
John R. Nelson, MD, Peter P. Toth, MD, PhD, Handrean Soren, MSc, MD, et al.
-Available: August 27 at 16:15 CET (10:14 a.m. EST) in Station 9
"We continue to be encouraged by new data generated and presented at ESC 2023 which continues to validate and underscore the clinical and therapeutic value of IPE and VASCEPA/VAZKEPA for clinicians and tens of millions of patients globally," said Nabil Abadir, MB. CH.B., SVP, Chief Medical Officer and Head of Global Medical Affairs, Amarin. "These data provide additional evidence for clinicians to make the best therapeutic choice possible for their patients and should bolster confidence in VASCEPA/VAZKEPA as a proven treatment option on top of statins to reduce CV risk and to help optimize treatment in appropriate high-risk patients. We are proud of the continued work that is being done to enhance the proven efficacy of VASCEPA/VAZKEPA in cardiovascular risk reduction while providing support to investigators to explore other ways in which VASCEPA can potentially help patients and impact public health."

Categories
Next Articles