Logitech (LOGI) Files Supplement to Proxy Statement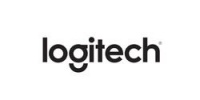 Logitech International (Nasdaq: LOGI) today announced that it has filed with the U.S. Securities and Exchange Commission a Supplement to its July 26, 2022 Proxy Statement, previously made available to shareholders in connection with the solicitation of proxies for use at its 2022 Annual General Meeting to be held on September 14, 2022. The Supplement clarifies that, with respect to its Proposal 4 (Amendment of the Articles of Incorporation Regarding the Creation of an Authorized Capital), the Company will not issue new shares out of the proposed authorized and existing conditional capital combined in excess of 10 percent of the Company's currently existing share capital where shareholders' subscription rights are restricted or excluded.
The supplemental proxy filing is available on the SEC's website at www.sec.gov and Logitech's website at http://ir.logitech.com.
Categories
Next Articles