In Move Sending Shockwaves Through P/E-Backed Deals, Thoma Bravo Re-Prices Anaplan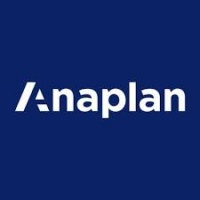 In news that is reverberating throughout the private equity world Monday, Anaplan (NYSE: PLAN) announced Monday morning that Thoma Bravo has lowered its takeover offer after a disagreement between the parties regarding compliance with certain terms of the merger agreement.
The companies have agreed on a lower takeover offer of $9.6 billion, or $63.75 per share in cash, below the original per share price of $66.
Anaplan shares are down 3.76% to $63.33 in Monday's session.
Anaplan said it agreed to the new price to "avoid the risk of lengthy litigation over the disagreement, provide increased closing certainty for its stockholders and close on substantially the same timeline as originally agreed between the parties."
"We fully support the amended agreement and look forward to partnering with Anaplan as it helps enterprises transform how they see, plan, and run their businesses by delivering cloud-native SaaS solutions at scale," said Holden Spaht, a Managing Partner at Thoma Bravo.
Anaplan and Thoma Bravo continue to expect the deal to close by June 30.
SailPoint Technologies (NYSE: SAIL) has also been impacted by the news, with its stock down 3%. In April, SailPoint agreed to be taken over by Thoma Bravo in an all-cash transaction that values SailPoint at approximately $6.9 billion.
By Sam Boughedda
Categories
Next Articles