SailPoint Technologies Holdings, Inc. (SAIL) Announces HSR Clearance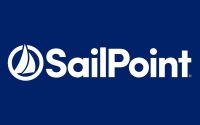 SailPoint Technologies Holdings, Inc. (NYSE: SAIL) ("SailPoint"), the leader in enterprise identity security, today announced the expiration of the waiting period under the Hart-Scott-Rodino Antitrust Improvements Act of 1976 (the "HSR Act") with respect to SailPoint's pending transaction with Thoma Bravo, L.P. ("Thoma Bravo"), a leading software investment firm. The expiration of the waiting period under the HSR Act satisfies one of the conditions to the closing of the transaction contemplated by the previously announced Agreement and Plan of Merger (the "Merger Agreement"), dated as of April 10, 2022.
The consummation of the transaction remains subject to other customary closing conditions set forth in the Merger Agreement, including approval by SailPoint stockholders and receipt of certain other regulatory approvals. The transaction is expected to close in the second half of 2022, as previously announced.
About SailPoint
SailPoint is the leading provider of identity security for the modern enterprise. Enterprise security starts and ends with identities and their access, yet the ability to manage and secure identities today has moved well beyond human capacity. Harnessing the power of our deep expertise combined with machine learning, the SailPoint Identity Security Platform delivers the right level of access to the right identities and resources at the right time—matching the scale, velocity, and environmental needs of today's cloud-oriented enterprise. SailPoint's intelligent, autonomous, and integrated solutions put identity security at the core of digital business operations, enabling even the most complex organizations across the globe to build a security foundation capable of defending against today's most pressing threats. More information is available at www.sailpoint.com.
Categories
Next Articles