SmileDirectClub (SDC) Misses Q1 EPS by 3c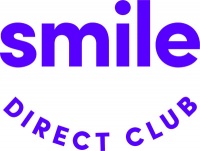 SmileDirectClub (NASDAQ: SDC) reported Q1 EPS of ($0.19), $0.03 worse than the analyst estimate of ($0.16). Revenue for the quarter came in at $152 million versus the consensus estimate of $134.22 million.
Business Outlook:
SmileDirectClub's mission is to democratize access to a smile each and every person loves and deserves by making it affordable and convenient for everyone. Every decision and investment the Company has made is to support and expand this mission and enable its long-term growth potential. SmileDirectClub possesses the unique assets and innovation to disrupt the incumbents, the agility to adjust to the needs of its customer, and a sustainable brand that is top of mind with consumers. The Company has been issued 36 patents and counting for its innovations in orthodontic treatment planning, aligner manufacturing, smile scanning technologies, its proprietary telehealth platform and a variety of other areas. There are many more patents pending and in the pipeline in both the US and abroad on various technologies relating to data capture, 3D image capture, intraoral scanning, monitoring, manufacturing, and consumer products. In addition, the Company has enabled treatment for over 1.7 million customers, built the only end-to-end vertically integrated platform for the consumer at scale, created a Dental Partner Network with 673 global practices that are live or pending training, created oral care products available at over 16,300 retail stores worldwide, and remains the strongest teledentistry brand with 60% aided awareness.
When consumers are considering straightening their teeth, they typically do one or all of the following: One, they search online to understand their options; two, they might ask a dentist; and three, they might ask a friend or family member which option they should choose. Based on the Company's research, consumers have noted its product and customer experience is nearly identical to Invisalign, 60% less expensive, and more convenient. For other teledentistry platforms, its research showed that significantly fewer customers would recommend those brands compared with SmileDirectClub customers. The U.S. Brand Tracker first quarter survey separately noted that the Company's unaided and aided brand awareness continued its separation from its teledentistry competitors and closer awareness compared to Invisalign. Additionally, the Company's pioneering telehealth platform was recently recognized by MedTech Breakthrough, winning the "Best Telehealth Platform" award in 2022.
In addition to these investments to create the next generation of oral care and influence consumer decision making, the Company will continue to make strategic investments in penetrating new demographics to drive controlled growth, while also executing against its profitability goals. Lastly, favorable industry dynamics continue to increase with broader acceptance of telehealth and specifically teledentistry, minimal penetration against the total addressable market, a number of recent regulatory wins that should help remove barriers to access to care, and clear aligners gaining share in the overall industry.
Full Year 2022 Guidance
The Company reaffirmed its guidance as well as its assumptions underlying that guidance for the year ended December 31, 2022, previously provided on February 28, 2022
For earnings history and earnings-related data on SmileDirectClub (SDC) click here.
Categories