SmileDirectClub (SDC) Completes New $255 Million Secured Debt Facility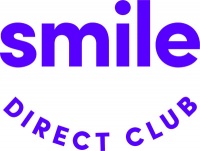 SmileDirectClub, Inc. (Nasdaq: SDC), the next generation oral care company with the first medtech platform for teeth straightening, today announced that SDC U.S. SmilePay SPV ("SPV"), a wholly-owned special purpose subsidiary of the Company, completed a new $255 million secured debt facility, strengthening the Company's liquidity and providing greater flexibility to fuel its continued operations and future growth plans.
"Earlier this year, we right-sized our operating structure and focused our business around core growth initiatives that we believe will produce the highest return on investment. This new debt facility enables us to access additional liquidity on favorable terms by leveraging our account receivables, positioning SmileDirectClub to execute its strategy to drive future growth," said Troy Crawford, Interim Chief Finanical Officer and Chief Accounting Officer, SmileDirectClub.
The Company entered into a Loan Agreement (the "Loan Agreement") by and among SPV, as borrower, SmileDirectClub, LLC as the seller and servicer, the lenders from time to time party thereto, and HPS Investment Partners, LLC, as administrative agent and collateral agent, providing a 42-month secured delayed-draw term loan facility to SPV in an aggregate maximum principal amount of up to $255 million. On April 27, 2022, $65 million was outstanding under the new Loan Agreement.
Subject to certain exceptions, the Loan Agreement is secured by first-priority security interests in SPV's assets, which consist of certain receivables, cash, intellectual property and related assets. SPV's obligations under the Loan Agreement are guaranteed on a limited basis by SmileDirectClub, LLC and SDC Financial LLC (collectively, the "Guarantors").
SVB Securities served as sole placement agent to SmileDirectClub.
Categories
Next Articles