Amarin Corp. (AMRN) Partner HLS Therapeutics Completes Reimbursement Negotiations with Pan-Canadian Pharmaceutical Alliance for VASCEPA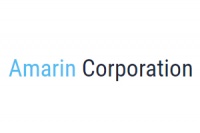 Amarin Corporation plc (NASDAQ: AMRN) announced today its partner HLS Therapeutics has completed negotiations with Canada's pan-Canadian Pharmaceutical Alliance (pCPA) for the terms and conditions under which VASCEPA® (icosapent ethyl) would qualify for public market reimbursement in Canada. Following these negotiations, HLS has signed a Letter of Intent (LOI) which allows HLS to work with all participating provincial jurisdictions to secure coverage from publicly funded drug plans across Canada, and for VASCEPA to potentially be added to their respective plans.
"The completion of pCPA's assessment regarding reimbursement represents an important milestone towards advancing the potential reach of therapies across Canada," said Karim Mikhail, president & chief executive officer, Amarin Corporation. "We look forward to continued efforts to secure coverage across the various Canadian jurisdictions, which would significantly increase access to VASCEPA for statin-treated patients with established cardiovascular disease and elevated triglycerides across Canada."
In September 2017, Amarin and HLS Therapeutics entered into an exclusive commercialization agreement between the parties to register, commercialize and distribute VASCEPA capsules in Canada. Under the agreement, HLS is responsible for regulatory and commercialization activities and associated costs. Amarin is responsible for providing assistance towards local filings, supplying finished product and maintaining intellectual property. Prior to the study's completion, Amarin had also been responsible for continuing the development and funding of REDUCE-IT®. Terms of the agreement include up-front and milestone payments to Amarin of up to US$65.0 million. These payments include a non-refundable upfront payment of US$5.0 million, which Amarin received when the agreement was reached, as well as development, regulatory and sale-based milestones totaling up to an additional US$60.0 million. The agreement also provides for HLS to pay Amarin tiered double digit royalties on net sales of VASCEPA in Canada. Amarin is obligated to supply finished product to HLS under negotiated supply terms. The agreement for supply and commercialization is for Canada only and includes all Canadian provinces.
Categories
Next Articles