Coca-Cola (KO) Stock Ticks Higher as Guggenheim Upgrades to Buy, Analyst Sees Strong Performance in 2022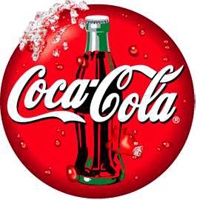 Shares of Coca-Cola (NYSE: KO) are trading about 1% in pre-open Tuesday after Guggenheim analyst Laurent Grandet upgraded shares to $66.00 per share from the prior $61.00.
Grandet took note of Coca-Cola's relative underperformance in 2021, up 12% vs XLP Index (15%) and PepsiCo (NASDAQ: PEP) up 20%. The analyst believes the year of 2021 has been transitional for Coca-Cola and sees a much stronger 2022 year.
Four key factors behind his upgrade call are:
1) Strong emerging markets despite still low vaccination rate,
2) On-premise recovering faster than originally forecasted,
3) Restructuring and portfolio rationalization led to a more focused and agile organization, and
4) Gross margin benefiting from incidence model.
"The valuation is compelling in light of improved fundamentals with a good line of sight for EPS to grow a 12% CAGR through FY23 reaching $2.71 that year, ex. potential divestiture of bottling assets. We are increasing our EPS estimates in FY21 / FY22 / FY23 to $2.29 / $2.50 / $2.71 (prev $2.29 / $2.46 / $2.69) and are raising our price target to $66 due to higher earnings and valuation multiple," Grandet said in a client note.
KO stock price closed at $59.30 yesterday.
Categories