SmileDirectClub (SDC) Misses Q2 EPS by 4c, Guidance Misses Consensus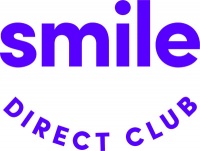 SmileDirectClub (NASDAQ: SDC) reported Q2 EPS of ($0.14), $0.04 worse than the analyst estimate of ($0.10). Revenue for the quarter came in at $174.2 million versus the consensus estimate of $198.45 million.
GUIDANCE:
SmileDirectClub sees FY2021 revenue of $750-800 million, versus the consensus of $833.7 million.
For the year ended December 31, 2021, the Company expects total revenue to be in the range of $750 million to $800 million. While macroeconomic trends persisted into July 2021 from a demand perspective, the Company notes that its business can be highly variable on a month-to-month or quarter-to-quarter basis. For example, March 2021 was one of the best months SmileDirectClub has had for gross orders, which the Company believes was correlated with the timing of stimulus payments, along with other factors.
Business Outlook
While there continue to be short-term headwinds associated with macroeconomic factors and impacts associated with the cyber-attack, SmileDirectClub's long-term revenue growth targets as well as the opportunity to leverage its vertically integrated platform and unique, difficult-to-replicate assets remain unchanged. The focus continues to be to provide the best Club Member experience, and to drive controlled and profitable growth. SmileDirectClub remains the low-cost provider, with brand presence, no pricing pressure, and no real competitor that provides an end-to-end vertically integrated platform for the consumer.
As consumers are considering straightening their teeth, they do three things as part of their research on which provider they should choose: one, they search online, two, they ask their dentist, and three, they ask a friend or family member. The Company continues to make significant investments across these three areas to organically become the leader in teeth straightening. Online, it is making significant investments in brand credibility, driven by the Challenger campaign, which drives home its compelling value proposition, and evidenced by its consumer sentiment and brand credibility, is working. With dentists, the partner network is off to a good start, and the Company will be making significant investments in the channel in the coming quarters. And lastly, on friends and family, our customer experience continues to improve, and we expect that to pay off in higher referrals in the coming quarters.
In addition to these investments in influencing consumer decision making, the Company will continue to make strategic investments in international growth and in penetrating new demographics to drive controlled growth, while also executing against its profitability goals. Lastly, favorable industry dynamics continue to increase with broader acceptance of telehealth and specifically tele-dentistry, minimal penetration against the total addressable market, a number of recent regulatory wins that should help remove barriers to access to care, and clear aligners gaining share in the overall industry.
For earnings history and earnings-related data on SmileDirectClub (SDC) click here.
Categories