RBC Initiates Coverage of Lordstown (RIDE) at 'Underperform' and Fisker (FSR) at 'Outperform'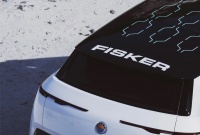 Joseph Spak, an analyst at RBC Capital Markets, started coverage of two emerging EV names with ratings on opposite ends of the spectrum - Lordstown Motors Corp (NASDAQ: RIDE) at "Underperform" and Fisker Inc (NYSE: FSR) at "Outperform."
Spak's note on RIDE comes just a day after the company warned about its difficult financial position to send its shares over 17% down.
"The company's ability to continue as a going concern is dependent on its ability to complete the development of its electric vehicles, obtain regulatory approval, begin commercial scale production and launch the sale of such vehicles. The company believes that its current level of cash and cash equivalents are not sufficient to fund commercial scale production and the launch of sale of such vehicles," RIDE said in the filing.
"These conditions raise substantial doubt regarding our ability to continue as a going concern for a period of at least one year from the date of issuance of these unaudited condensed consolidated financial statements."
Spak started with a price target of $5.00 per share as the company intends to enter the "fiercely competitive" and "ultimately small" fleet pickup market. He also warned investors about the near-term volatility.
"We see some clear positives including saving on time/cost to production given its facility acquisition which allows RIDE to be among the first BEV startups to deliver vehicles. But, the fleet pickup market it is going after, while having attractive characteristics, is ultimately small and fiercely competitive. We also see risk from its hub motor tech choice. Our forecasts are significantly lower than management targets and consensus and see significant capital raises as necessary," Spak said in a note.
"We do not have RIDE reaching EBITDA breakeven until 2025 (versus management in the 2022-23 timeframe and consensus in the 2023-24 timeframe) and our profitability is on a significantly scaled back delivery plan. Further, we forecast the company will need an additional $2.25bn in capital raises through 2025 to remain solvent. RIDE does have some unique potential avenues of financing including government ATVM loans, the asset backed market or other "strategic" investors. For now, we model some near-term debt, but in the outer years assume dilutive equity raises."
He believes RIDE needs $2.25 billion in additional capital to stay solvent between 2021 and 2025.
Fisker, on the other hand, is enjoying a much better situation, Spak says. He starts with a price target of $27.00 per share to offer an "attractive risk/reward profile."
On FSR's efforts to become an asset-light auto company, the analyst comments:
"Fisker plans to bring BEVs to the market in a differentiated way, utilizing 3rd-party BEV platforms and contract manufacturing. This leverage the billions of dollars the industry is pouring into the market. The underpinnings of a BEV may be even less differentiated than ICE vehicles, so saving capital on building out a platform and production facility, Fisker can spend resources to differentiate the customer experience (design, software, UX and ownership). The easiest analogy to make is to Apple, which designs its products, but has contract manufacturers assemble/ produce them. Fisker has thus far partnered with Magna and Foxconn, which aside from saving money has also led to a faster time to market (first product Ocean SUV is slated for 4Q22). Because of this strategy, we see less risk than other BEV startups towards hitting SoP targets."
RIDE stock is down a further 4.5% in pre-open while shares of Fisker are up more than 6%.
Categories
Next Articles