SmileDirectClub (SDC) Tops Q1 EPS by 1c, Revenues Beat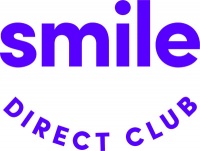 SmileDirectClub (NASDAQ: SDC) reported Q1 EPS of ($0.12), $0.01 better than the analyst estimate of ($0.13). Revenue for the quarter came in at $199 million versus the consensus estimate of $197.51 million.
First Quarter 2021 Financial Highlights
First quarter total revenue of $199 million, up 8% over the fourth quarter of 2020 and 1% over the prior year period.
First quarter net loss of $(96) million, a decline of 11% over the prior year period, and includes the $48 million of loss associated with the retirement of the prior debt facility.
First quarter Adjusted EBITDA of $5 million, an increase of $72 million over the prior year period.
First quarter diluted EPS of $(0.25), an 11% improvement over the prior year period. Excluding one-time items such as debt retirement and store closure costs, adjusted first quarter diluted EPS would have been $(0.12).
Key Operating Metrics
First quarter 2021 unique aligner shipments of 106,345.
Average aligner gross sales price ("ASP") of $1,860 for the first quarter of 2021, compared to $1,770 for the first quarter of 2020.
Guidance
As disclosed in an 8K filed on May 3, 2021, in light of the cyber-attack and the associated business disruption, the Company is adjusting revenue expectations for Q2 based on its best estimates of the possible impact.
Accordingly, in Q2 SmileDirectClub expects revenue to be approximately $195 - $200mm, and Adjusted EBITDA to be approximately breakeven, as the Company recovers from the cyber-attack, and continues to lean into marketing spend in international markets.
"The first quarter represents continued traction against our long-term targets as we execute against our controlled growth plan. We are especially pleased to see consumer sentiment gaining positive momentum as we remain laser focused on the delivery of a world class Club Member experience," said David Katzman, Chief Executive Officer and Chairman of SmileDirectClub.
SmileDirectClub Chief Financial Officer Kyle Wailes added, "With the goal of providing the best Club Member experience, our mantra remains to drive controlled and profitable growth. The improvements we have made, and continue to make, on customer service and enhancing our leading telehealth platform for orthodontia are working. We remain the low-cost provider, with brand presence, no pricing pressure, and no real competitor that provides an end-to-end vertically integrated platform for the consumer."
Business Outlook
For Q2, without the cyber-attack, which caused disruptions to certain systems and manufacturing operations, SmileDirectClub expected revenue to be in line with its long-term targets on a sequential basis, up 5-7% over Q1 2021. While the Company is adjusting revenue expectations for Q2, its long-term revenue growth targets remain unchanged. The Company will continue to make strategic investments in the professional channel, international growth, and in penetrating new demographics to drive controlled growth, while also executing against its profitability goals. Lastly, favorable industry dynamics continue to increase with broader acceptance of telehealth and specifically teledentistry, minimal penetration against the total addressable market, and clear aligners gaining share in the overall industry.
On COGS, SmileDirectClub is making good progress on manufacturing automation, with its second-generation machines producing approximately 70% of all aligner orders, and plans to manufacture approximately 90% of all orders on the Gen2 line by the end of Q2. Streamlining the cost profile through operational efficiencies will improve the Company's margin profile and will provide a consistently superior customer experience that upholds the brand promise.
On Sales & Marketing, the SmileShops function primarily as fulfillment centers, not as sources of demand generation. As of quarter end, the Company had 126 permanent shops open, and held over 156 pop-up events over the course of the quarter for a total of 282 location sites. SmileDirectClub continues to see its shops performing well with higher utilization, a key part of meeting the Company's long-term financial targets. The strategy of temporary pop-up locations has been successful, allowing SmileDirectClub to fulfill demand without the addition of fixed locations and associated costs. Additionally, marketing and selling expenses in the quarter reflect significant investment in brand building to support long-term growth in international markets. Revenue from ROW came in at approximately 16.7% of total revenue for Q1. This was supported by increasing acquisition spend in new markets which put the Company over the top of its long-term target range. SmileDirectClub is focused on investment overseas, where 75% of the total market opportunity lies and where the competitive landscape is highly fragmented.
On liquidity, SmileDirectClub retains approximately $430 million of cash on the balance sheet, providing ample liquidity to support its growth initiatives, while also investing in R&D.
For earnings history and earnings-related data on SmileDirectClub (SDC) click here.
Categories
Next Articles