Cathie Wood's ARK Scoops Up Another 1.15M Shares of Palantir (PLTR), Dumps 600K+ Shares of Twitter (TWTR)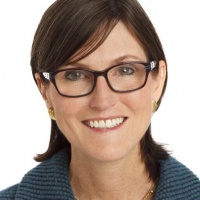 Cathie Wood's ARK Investment active ETFs bought another 1.15 million shares of Palantir (NYSE: PLTR) on Tuesday, through the main ARKK ETF. Palantir shares are down 7.5% year-to-date and well off the 52-week high.
The firm also added ~518K shares of DraftKings (NASDAQ: DKNG), ~749K shares of TuSimple (NASDAQ: TSP), ~237K shares of Roblox (NYSE: RBLX), ~236K shares of Coinbase (NASDAQ; COIN), among other purchases.
On the sale side, the firm sold ~606K shares of Twitter (NYSE; TWTR), among other sales.
ARK discloses its trades daily M-F. The daily trades are not comprehensive lists of a day's trades for the ARK ETFs and exclude initial/secondary public offering transactions and ETF Creation/Redemption Unit activity. Wood is famous for her ultra-bullish call on Tesla and is regarded as having the hottest hand on the Street currently.
Below is a summary of trades from 04/20/21: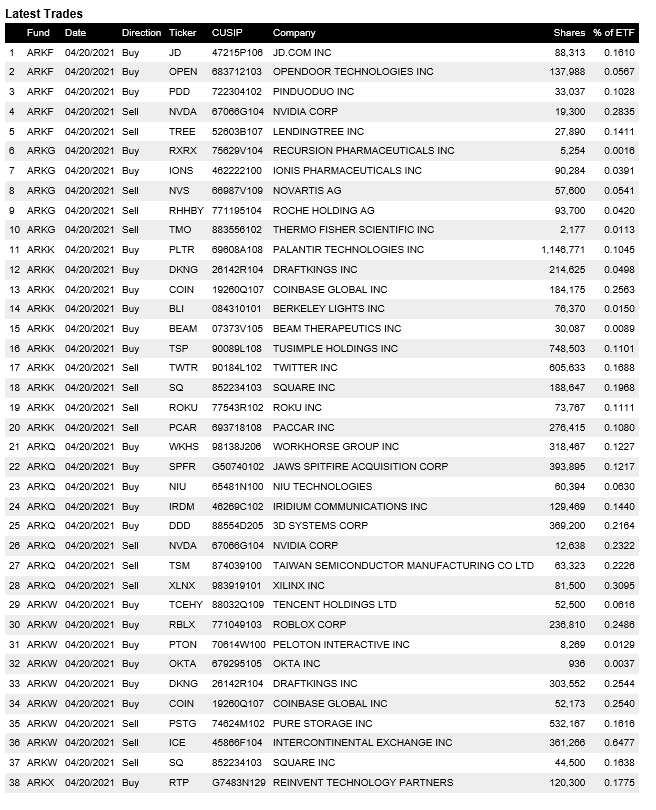 Categories