SmileDirectClub (SDC) Tops Q4 EPS by 1c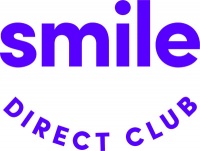 SmileDirectClub (NASDAQ: SDC) reported Q4 EPS of ($0.09), $0.01 better than the analyst estimate of ($0.10). Revenue for the quarter came in at $185 million versus the consensus estimate of $181.1 million.
Guidance:
In Q1, we expect revenue to be in line with our long-term targets on a sequential basis, meaning up 5-7% over Q4 2020.
We expect Adjusted EBITDA to be profitable, but not at Q4 2020 levels, as we continue to ramp marketing spend in quarters like Q1 where the ad rates are lower and we can build our lead funnel, which we expect to pay off in future quarters.
As a reminder, marketing dollars we spend now have a long tail. Over 15% of our orders in Q4 became a lead at least 24 months ago.
Categories
Next Articles