Palantir (PLTR) and 3M Expand Relationship to Build Dynamic Supply Chain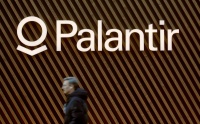 Palantir Technologies Inc. (NYSE: PLTR) today announced a multi-million dollar expansion of its relationship with 3M (NYSE: MMM). 3M has chosen to expand its use of Palantir's Foundry platform to support its digital transformation, assisting in the build out of a dynamic supply chain that enables the global manufacturer to respond nimbly to changes in demand across tens of thousands of products.
"In an increasingly complex world, the success of our business depends on our ability to respond quickly to changing facts on the ground," said Brig Knott, 3M's Vice President, End to End Service, Operations & Lean Six Sigma. "In the midst of a global pandemic and significant changes to our demand across products, the Foundry platform enabled us to react quickly and effectively. We're excited to expand this work across the 3M enterprise."
"3M has been at the forefront of digital transformation, and we're excited to deepen our relationship with this innovative and global company," said Alex Karp, co-founder and CEO of Palantir.
This expanded relationship builds on the work Palantir already supports across 3M's efforts in supply chain alerting, demand forecasting and business planning. "Palantir has played an important role for our Enterprise Operations digital migration strategy; we're eager to keep pushing the boundaries to ensure a continued focus on our customers," noted Shaun Braun, 3M's VP of Digital Transformation.
Categories
Next Articles