UPDATE: Despite Upside, Morgan Stanley Doubles Down on Palantir Technologies Inc. (PLTR) Underweight, PT Raised to $19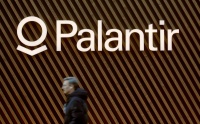 (Updated - February 17, 2021 7:21 AM EST)
Morgan Stanley analyst Keith Weiss raised the price target on Palantir Technologies Inc. (NYSE: PLTR) to $19.00 (from $17.00) while maintaining a Underweight rating after the company saw big expansion of existing customers, huge leverage in op margins and sowed seeds for future distribution capability. That said, with opex down >20% YoY, the analyst is waiting to see evidence of effective investment behind this opportunity to support growth and the lofty valuation.
The analyst stated "Palantir's results in FY20 and Q4 show a platform capable of building those connections and high value applications, as evidenced through an average deal size of $7.9 million per customer per year, an average deal size of $33 million per customer per year for their top 20 customers, and a 50% YoY increase in the number of customers >$10 million in annual spend. However, this is where the data gets tricky to understand: 1) despite the number of >$10 million customers being up 50% YoY, total customer count for Palantir barely budged in FY20 (we estimate 139 total customers versus ~135 ending FY19), 2) despite a long-term (CY25) target of >$4 billion in revenues and the resulting implied 30% 5-year CAGR, investment into the opportunity seems limited, as adjusted opex growth for the quarter was down 29% YoY and down 20% YoY for FY20, and 3) the
right underlying growth rate is a bit of a head scratcher too – revenue growth (which most software investors expect to be somewhat smooth) fell from 52% YoY in Q3 to 40% in Q4, and is expected to bounce back to 45% in Q1, but slows to >30% for the full year 2021."
Categories