What Do You Know About Trading Marijuana Stocks
By now most people know or have heard about cannabis but what about marijuana stocks? With all the talk about cannabis legislation, more people are looking for ways to invest in the cannabis industry. With the current climate of marijuana getting involved in the cannabis industry may be easier than you think. The cannabis industry is a young and thriving sector where more people are starting to take part in the current green rush. Some feel that the green rush has come and gone but with the House passing the MORE Act a new wave of interest is starting to take place.
[Read More]
For those looking to become apart of the industry but don't know where to start there is plenty of options. However, someone looking to invest may not want to be directly involved with the plant but still be able to profit off the industry. I'm sure the stock market rings a bell but how to start investing may be confusing. Especially finding the right marijuana stock to buy. If you take the route to invest in marijuana stocks there are somethings a new trader should know. For example, learning about all the cannabis companies that pique your interest and how the company performs in the market. Below we will discuss some key steps on how to invest in marijuana stocks.
How To Find The Top Marijuana Stocks To Buy
Before you start searching for marijuana stocks to buy you need to determine your budget for investing. For instance, you don't want to invest money you don't have to lose. No matter the stock investing in the market is always a gamble and nothing is promised. That's why when searching for marijuana stocks it's best to do thorough due diligence on a company before you spend money. You want to make sure the company is current and compliant along with its financials in order. Look at charts and determine whether or not a particular marijuana stock has short or long term growth potential. It may take some time to figure out which cannabis company presents the best possibility for a return, especially if you are new to investing.
How To Trade The Best Marijuana Stocks
The next step to take is learning how to play the market. After you have determined which cannabis stocks you want to add to your portfolio you need to learn how to trade. Easier said than done learning how to play the market is key. Just like researching cannabis companies you want to learn how the stock market works. In general, you want to learn what drives a stock up and what drives a stock down. As well you want to learn what are the best entry points that will potentially give you the best return on your investment.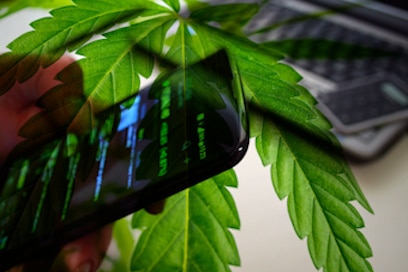 In addition, determining your trading style holds great value. Are you a long term or short term trader? If you are looking for a return in a shorter period swing trading or day trading may be the style for you. With cannabis stocks being incredibly volatile the short-term offer better gains for your portfolio. Now on the flip side, you may feel a particular pot stock is better for a long term hold. This may be because a company is working on a service product or venture that may take more time to execute. This is why holding your investment till then may have better returns for the long term.
Understanding Marijuana Stocks Over All
When learning about marijuana stocks you will discover most of the sector is incredibly volatile. However, some times volatility can play in favor of the investor. Along with volatility, you will also find that many pot stocks trade of speculation. Meaning investors will trade-off of the anticaption that stocks will go up while understanding the risk of a loss. With any stock, one must remember no risk no reward but, as mentioned before always invest what you have to lose. You don't want to spend money on stocks if you need other things.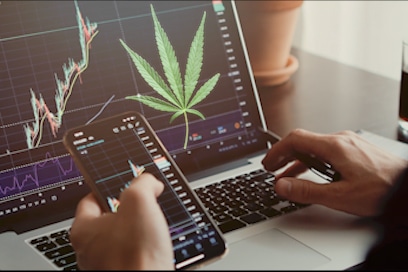 With the above info on how to invest in marijuana stocks, this quick guide can help you get started. Rember to always do your research on a given cannabis stock. You want to set yourself up in a way where your gains outweigh your losses. An issue new traders face is not knowing when to pull out of your position or hold it. Some traders have missed their chance to make gains due to thinking a stock would keep climbing. It's best to set up a system that allows you the best odds to have a profitable portfolio. So, in conclusion, take your time with investing learn the market to develop your skills and over time you may become a top marijuana stock trader.
The post How To Invest In Marijuana Stocks appeared first on Marijuana Stocks | Cannabis Investments and News. Roots of a Budding Industry.(TM).
COMTEX_375626611/2683/2020-12-06T10:31:19
Is there a problem with this press release? Contact the source provider Comtex at editorialpr@comtex.com.