World Wrestling Entertainment (WWE) Tops Q3 EPS by 19c, Revenues Miss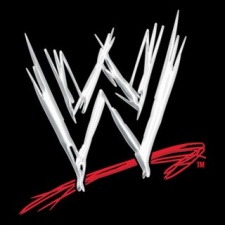 World Wrestling Entertainment (NYSE: WWE) reported Q3 EPS of $0.57, $0.19 better than the analyst estimate of $0.38. Revenue for the quarter came in at $221.6 million versus the consensus estimate of $222.26 million.
Third Quarter 2020 Highlights*
* (All comparisons are versus the prior year period unless stated otherwise)
Revenue was $221.6 million, an increase of 19% or $35.3 million
Operating income was $63.4 million, an increase of nearly 9x or $57.0 million
Adjusted OIBDA1 was $84.3 million, an increase of more than 2x or $58.9 million
WWE ThunderDome debuted at the Amway Center in Orlando, Florida. It provides an interactive virtual experience for WWE fans and recreates the in-arena atmosphere (WWE has not performed an event with ticketed fans since mid-March 2020)
WWE Network average paid subscribers2 were 1.6 million, an increase of 6%
Digital video views were 9.2 billion, an increase of 3%, and hours consumed were 342 million, an increase of 3%, across digital and social media platforms3
eCommerce revenue was $9.1 million, an increase of 60%, offsetting the loss of venue merchandise sales due to 74 fewer events in the quarter
Business Outlook
The Company continues to adapt its business to the changing environment with investment to enhance content production value and further fan engagement, including an incremental $22 - $27 million investment in the fourth quarter (4Q20 vs. 3Q20), primarily associated with the creation of WWE ThunderDome, and increased personnel expenses as employees return from furlough
Management previously withdrew full year 2020 guidance. Based on sustained uncertainties related to the potential impact of COVID-19 on its business, WWE is not reinstating guidance at this time4
Management continues to believe WWE has significant long-term opportunities and is well positioned to deliver on its strategic initiatives (See COVID-19 Actions and Business Outlook on page 4)
"Our third quarter financial performance was strong and reflected our ongoing creativity in a challenging environment," said Vince McMahon, WWE Chairman & CEO. "We continue to adapt our business, as demonstrated by the creation of WWE ThunderDome, focusing on increasing audience interaction and engagement to support the value of our content globally."
Kristina Salen, WWE Chief Financial Officer, added "In the quarter, we delivered revenue of $221.6 million and Adjusted OIBDA of $84.3 million based on increased rights fees for the Company's flagship programming. With $638 million in cash and short-term investments at quarter-end, we believe WWE has substantial capital resources to manage challenges that may lie ahead and to deliver on key strategic initiatives."
For earnings history and earnings-related data on World Wrestling Entertainment (WWE) click here.
Categories
Next Articles