Slack (WORK) Schlacked on Downgrade to 'Underweight' at Morgan Stanley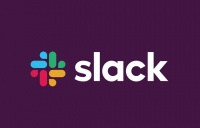 Slack (NYSE: WORK) shares are down 6.8% in early trading Wednesday after Morgan Stanley's Keith Weiss downgraded the stock to "Underweight" from "Equal-weight" due to heightened competition from Microsoft Teams (NASDAQ: MSFT) and Zoom (NASDAQ: ZM).
Despite Slack's progress amid work-from-home arrangements, Weiss said the bank is " increasingly cautious" on the company's ability to convert customers into stronger billings.
"In the Covid remote-work environment, companies looked to quickly bolster their communication and collaboration capabilities, and our survey work indicates Microsoft was ready with its 'foot in the door' in the form of >270 million paid Office 365 seats. With Microsoft Teams a component of Office 365, Teams was and is easy and affordable to roll out more broadly within the existing customer base. In many cases, Slack did not have the opportunity to properly pitch its differentiation, and in our view, the customers that have standardized on Microsoft Teams are not looking back – the product is working well and has become an important part of daily work for many customers," Weiss wrote in today's note.
"Additionally, we have seen the ubiquity of Zoom translate to a rising number of CIO's indicating plans to standardize on Zoom for Team Collaboration (see Exhibit 4), creating an increasingly competitive market, especially given Google's presence and its Google Workspace offering gaining momentum (CIOs expecting to increasingly standardize on Google over the next three years)," the analyst adds.
Morgan Stanley expects MSFT to continue to dominate this sector while WORK is likely to face increasing competition from Google (GOOGL) and ZM for a lower market share.
"In our recent deep dive into the key drivers of Slack's billings growth (net dollar retention rate and net customer additions), we concluded that billings would continue to decelerate gradually with the decline of net dollar retention rate and the moderation of net customers adds over time."
The firm's WORK price target remains unchanged at $27.00 per share.
Categories