ITT Inc (ITT) Cannon Expands Global Customer Reach through Distribution Agreement with Heilind Electronics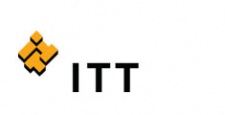 ITT Inc.'s. (NYSE: ITT) Cannon brand has signed a global agreement with premier global distributors of electronic components, Heilind Electronics and Interstate Connecting Components (ICC), the mil-aero division of Heilind. Through the agreement, Heilind Electronics will have access to over one million Cannon connector configurations, stock thousands of part numbers, market and support design activity for the full breadth of ITT Cannon and Veam innovative interconnect solutions. This distribution agreement encompasses all markets and geographical regions including America, Europe, Middle East, China and Asia Pacific.
The comprehensive distribution agreement is the latest example of ITT Cannon's commitment to rapidly serve and expand its customer base.
"With the complexity of today's supply chain and global market, this engagement was a natural expansion for ITT Cannon given Heilind's laser focused interconnect strategy and global reach," said Anh Phan, Vice President of Sales and Marketing for ITT Cannon. "This, combined with Heilind's customer satisfaction track record and our design synergies, will provide both organizations with a tremendous new surge of global opportunities including high-speed applications, critical medical equipment and complex defense platforms."
"This strategic partnership marks a major milestone for us," said Alan Clapp, Vice President, Heilind Electronics. "The diversity and technology behind ITT Cannon's solutions, combined with Heilind's strong sales support and expertise, presents a wealth of new options to Hi-Rel and mil-aero customers around the world."
From highly engineered, custom military solutions to off-the-shelf interconnects, to expanding our footprint in the industrial market, this engagement reinforces ITT Cannon's strategic focus on customer experience, new design activity, speed to market and expanding our reach into underpenetrated regions.
For more information on ITT Cannon's robust portfolio of millions of configurations, please visit www.ittcannon.com.
Categories
Next Articles