Devon Energy (DVN), WPX Energy (WPX) in Merger Talks - WSJ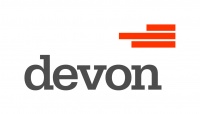 Devon Energy (NYSE: DVN) and WPX Energy (NYSE: WPX) are in talks to merge, the Wall Street Journal reported over the weekend, citing people familiar with the matter.
Mizuho analyst Vincent Lovaglio believes a merger would be positive for the industry and for both companies involved.
For Devon, it would be positive because (1) it would reduce the company's relative exposure to federal lands and thus reduce political risk, especially into the November election, and (2) by adding WPX's Bakken free cash flow engine, the company could push back any significant upfront incremental investment in its earlier stage Powder River Basin asset while maintaining oil volumes across its asset portfolio.
While positive for Devon, it is even more positive for WPX. Lovaglio said the announcement could force the hands of other operators potentially interested in WPX's assets, improving the risk/reward for the stock.
Categories