ALX Oncology (ALXO) Announces Collaboration with Merck (MRK) on Phase 2 Immuno-Oncology Studies Evaluating ALX148, Targeting CD47, in Combination with KEYTRUDA (pembrolizumab)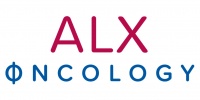 ALX Oncology (NASDAQ: ALXO), a clinical-stage immuno-oncology company developing therapies that block the CD47 checkpoint pathway, today announced it has entered into a clinical trial collaboration with Merck (NYSE: MRK), known as MSD outside the United States and Canada, to evaluate the combination of ALX148, an investigational next generation CD47 blocker, and KEYTRUDA® (pembrolizumab), Merck's anti-PD-1 therapy, for the treatment of patients with Head & Neck Squamous Cell Carcinoma (HNSCC).
Under the terms of the agreement, ALX Oncology will conduct a Phase 2 program comprising two separate Phase 2 studies. The first study will evaluate the efficacy of ALX148 in combination with KEYTRUDA for the first line treatment of patients with PD-L1 expressing metastatic or unresectable, recurrent HNSCC. The second study will evaluate ALX148 in combination with KEYTRUDA and standard chemotherapy for the first line treatment of patients with metastatic or unresectable, recurrent HNSCC.
These new studies will be initiated based on promising data from ALX148 in combination with pembrolizumab generated by ALX Oncology in a Phase 1b trial evaluating patients with HNSCC that was the basis for ALX148's Fast Track Approval granted by the U.S. Food and Drug Administration. Phase 1b trial results presented at ASCO 2020 showed that patients with HNSCC who had progressed on prior platinum therapy and who had never received a checkpoint inhibitor treated with ALX148 in combination with pembrolizumab demonstrated a 40% objective response rate (ORR), a median progression-free survival (PFS) of 4.6 months with a median overall survival (OS) that was not reached.
"ALX148 was designed for use in combination to maximize clinical activity with a range of anti-cancer agents. We believe that blocking the CD47 myeloid checkpoint pathway bridges the innate and adaptive immune response against cancer to enhance efficacy. This collaboration builds upon the compelling combination activity observed in patients with ALX148 and KEYTRUDA," said Jaume Pons, Ph.D., Founder, President and Chief Executive Officer of ALX Oncology. "Our goal is to transform treatment options for patients with cancer by developing ALX148 as a foundational checkpoint immunotherapy."
ALX Oncology owns worldwide commercial rights to ALX148.
KEYTRUDA is a registered trademark of Merck Sharp & Dohme Corp., a subsidiary of Merck & Co., Inc., Kenilworth, NJ, USA.
Categories
Next Articles