Microsoft (MSFT) Acquires Doom, Fallout, and The Elder Scrolls Maker ZeniMax for $7.5 Billion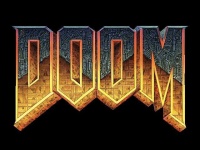 Microsoft (NASDAQ: MSFT) has agreed to pay $7.5 billion in cash to acquire ZeniMax Media, the parent company of Bethesda Softworks, which developed the popular video games Doom, Fallout, and The Elder Scrolls.
"Creators of critically acclaimed and best-selling gaming franchises including The Elder Scrolls and Fallout among many others, Bethesda brings an impressive portfolio of games, technology, talent, as well as a track record of blockbuster commercial success, to Xbox," the company said in a statement.
It seems that the acquisition is perfectly timed as the tech giant works to launch two new consoles, the Xbox Series X and the Xbox Series S, scheduled for launch on November 10th.
"With the addition of Bethesda, Microsoft will grow from 15 to 23 creative studio teams and will be adding Bethesda's iconic franchises to Xbox Game Pass. This includes Microsoft's intent to bring Bethesda's future games into Xbox Game Pass the same day they launch on Xbox or PC, like Starfield, the highly anticipated, new space epic currently in development by Bethesda Game Studios," it is added in the statement.
The transaction also provides Microsoft with control of upcoming games like the space epic Starfield.
"Gaming is the most expansive category in the entertainment industry, as people everywhere turn to gaming to connect, socialize and play with their friends," commented Satya Nadella, CEO, Microsoft.
"The big winners today are our fans. We are continuing to develop our slate of AAA games, but now with Microsoft's scale and entire Game Stack, our games can only get better," the Chairman and CEO of ZeniMax Media Robert A. Altman said.
Wedbush analyst Dan Ives highlights that the acquisition "comes in the wake of the failed TikTok deal as Nadella continues to remain laser focused on growing the consumer side of the house, while the flagship enterprise/cloud Azure and Office 365 business is humming along at an accelerated growth pace."
He added that "with over 15 million subscribers currently on its Game Pass MSFT is doubling down on its consumer endeavors with this acquisition, a smart and strategic move in our opinion heading into its highly anticipated new console release. While Microsoft is firmly well entrenched on the cloud front which is a two horse race with AWS, its consumer strategy has been on a treadmill as heavily tied to the mature PC/Windows environment. While Xbox and gaming have been successful, MSFT recognizes its need for consumer based revenue growth which we believe this deal will directly help drive along."
MSFT currently trades at $198.00 per share (1.2% lower on the day).
Categories