S&P 500 Buybacks Decline 55.4% in Q2, Trend Expected to Continue in Q3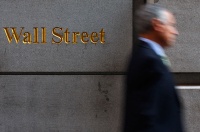 S&P Dow Jones Indices said today that preliminary Q2 2020 S&P 500 stock buybacks stood at $88.7 billion, which represents a 55.4% decline from the first quarter of this year when share repurchases amounted to $198.7 billion. It was the lowest rate since March 2012.
Also, the new number represents a fall by 46.4% from $165.5 billion repurchased in the second quarter last year. The new set of data doesn't come as a surprise as companies still face consequences of the pandemic and lockdown measures.
"Companies pulled back on buybacks in Q2 2020 as the COVID-19 impact on sales, liquidity, and business lines displaced share repurchases," said Howard Silverblatt, Senior Index Analyst at S&P Dow Jones Indices.
Apple (NASDAQ: AAPL) led the pack by spending $17.6 billion in Q2 2020, followed by T-Mobile (NASDAQ: TMUS) ($17.2 billion), Alphabet ($6.9 billion), Microsoft (NASDAQ: MSFT) ($5.8 billion), and Regeneron Pharmaceuticals (NASDAQ: REGN) ($5.5 billion).
Here are the key takeaways from today's report:
49% of the S&P 500 companies did buybacks, compared to 79% in Q1 2020.
Q2 2020 buybacks were $88.7 billion, down 55.4% from $198.7 billion in Q1 2020 and down 46.4% from $165.5 billion in Q2 2019.
Total shareholder return for the 12-month June 2020 period declined to $1.140 trillion from June 2019's $1.270 trillion.
The top 20 issues dominated the buybacks, accounting for 87.2% of all buybacks, up from Q1 2020's 46.7% and the historical 44.5% average.
For the 12-month June 2020 period, companies spent $644.9 billion, down 19.2% from their 12-month June 2019 expenditure of $798.0 billion
18.0% of the issues reduced share counts by at least 4% year-over-year, down from Q1 2019's 19.6% and 24.2% in Q2 2019; for Q3 2020 the rate is expected to decline further.
S&P 500 Q2 2020 dividends declined 6.25% to $119.0 billion, from the Q1 2020 record $127.0 billion,
Total shareholder return of buybacks and dividends for the quarter came in at $207.5 billion, down 36.3% from the Q1 2020 period expenditure of $325.7 billion and down 26.9%% from the $284.1 billion reported for Q2 2019.
"Q3 2020 expenditures are expected to be a tick better as those who have strong cash-flow and active business lines continue to buy and some recovering issues venture back-in, even if just to cover employee options and protect EPS."
"Looking beyond Q3, Q4 2020 remains contingent on the economy, which is contingent on the COVID-19 recovery," Silverblatt added.
As for the data per sector, the IT sector continues to lead the way by spending $39.6 billion for the quarter, which is 37.7% from $59.1 billion in the previous quarter. However, given that the decrease in other sectors was even sharper, the IT sector actually managed to increase its representation to 41.6% of all buybacks, up from the prior quarter's 29.8%.
"As businesses reopen and the economy picks up, companies will need to address prior actions as well as initiate new procedures and policies to function in the new environment, including potential reorganization to address employee location needs and shifts in customer base and cycles. These expenditures could limit the discretionary buybacks they're able to do," concluded Silverblatt.
Elsewhere, financial buybacks collapsed by 82.1%, similar to declines witnessed in Energy (98.5% from Q1 2020), Consumer Discretionary (91.8%), and Industrials (91.2%). The Communication Services was the only sector to rise, up 37.7% over Q1 2020, on the back of T-Mobile's $17.1 billion expenditure. Excluding this item, the sector was down 47.9%.
Categories
Next Articles