Merck (MRK), Seattle Genetics (SGEN) announce new collaborations and investment, analysts see positives in them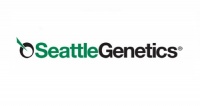 Merck (NYSE: MRK) and Seattle Genetics (NASDAQ: SGEN) announced two new strategic oncology collaborations. First, two companies will aim to develop and commercialize Seattle Genetics' "ladiratuzumab vedotin", which is currently in phase 2 clinical trials for breast cancer and other solid tumors.
Under the terms of the agreement, Seattle Genetics will receive a $600 million upfront payment and Merck will make a $1.0 billion equity investment in 5.0 million shares of Seattle Genetics common stock at a price of $200 per share. In addition, Seattle Genetics is eligible for progress-dependent milestone payments of up to $2.6 billion.
Additionally, Seattle Genetics has allowed Merck to commercialize TUKYSA® (tucatinib), a treatment of HER2-positive cancers, for locations outside of the U.S., Canada and Europe.
Seattle Genetics will receive $125 million from Merck as an upfront payment and is eligible for progress-dependent milestones of up to $65 million.
"Collaborating with Merck on ladiratuzumab vedotin will allow us to accelerate and broaden its development program in breast cancer and other solid tumors, including in combination with Merck's KEYTRUDA, while also positioning us to leverage our U.S. and European commercial operations," said Clay Siegall, Ph.D., President and Chief Executive Officer of Seattle Genetics.
"The strategic collaboration for TUKYSA will help us reach more patients globally and benefit from the established commercial strength of one of the world's premier pharmaceutical companies," he added.
Louise Chen, an analyst at Cantor Fitzgerald, sees new collaborations as "positive" for Merck "as they provide further diversification for MRK's oncology business, and open up potential opportunities, particularly in breast cancer".
According to Chen, Merck believes that collaborations such as this "demonstrates its continued focus on investing in innovative medicines that can result in advancements in the treatment of cancer patients".
"MRK will broaden its oncology portfolio and add breadth and depth to its pipeline, which is consistent with its capital allocation priorities," added Chen.
She rates MRK "Overweight" with a price target of $107 per share.
"Sales growth across oncology, vaccines, animal health, and select hospital/ specialty care products, as well as margin-expansion opportunities, are underappreciated, in our view".
Cantor Fitzgerald's analyst expects upward earnings revisions and multiple expansion in 2019+ to drive MRK's shares higher.
Categories